'Gigi' Actor Louis Jourdan Has Died At 93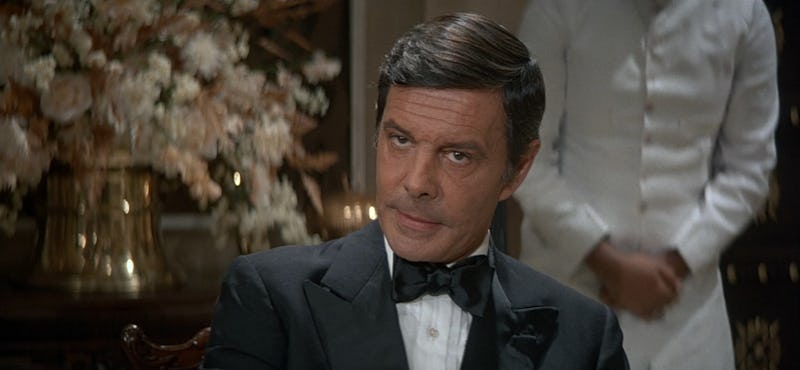 Best known for playing suave characters, French actor Louis Jourdan died on Saturday, Feb. 14. The 93-year-old reportedly passed away in his Beverly Hills home. From the big screen to television to Broadway, he held a variety of roles during the course of his long, successful career.
Jourdan's breakthrough came in 1958, when he scored the lead role in the Oscar-winning Best Picture Gigi. He also received a Golden Globe Best Actor nomination for this performance.
Perhaps Jourdan's most well-known role was playing the villain, Kamal Khan, in the 1983 James Bond movie Octopussy. He also was the bad guy, Dr. Anton Arcane, in Wes Craven's 1982 film The Swamp Thing. Another memorable part included starring as Count Dracula in a BBC TV movie.
Jourdan retired from acting in 1992, but earned two stars on the Hollywood Walk of Fame during his career. Despite his success, Jourdan admitted he didn't watch his own work because he'd become a stereotypical character. In a 1985 interview with People magazine, he said:
I never see my movies. When they're on television I click them away. Hollywood created an image and I long ago reconciled myself with it. I was the French cliché.
Cliché or not, Jourdan certainly left a legacy in Hollywood and will be missed.
Image: MGM/UA Entertainment Company