Women Owned "Weekend Update" on 'SNL 40'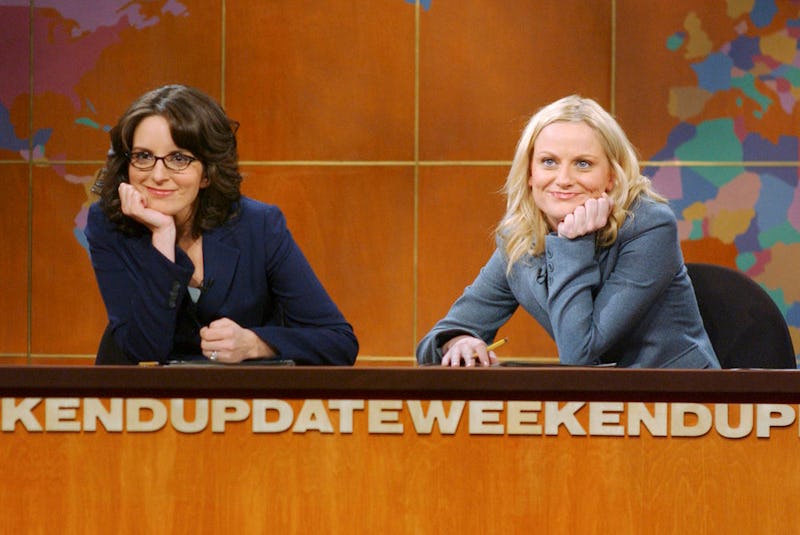 According to the SNL 40th Anniversary Special, 23 people have anchored "Weekend Update" throughout the history of Saturday Night Live — and not many of them have been women. But that didn't matter during SNL 40 when Tina Fey, Amy Poehler, and Jane Curtin took to their rightful spots behind the "Weekend Update" desk. In a long history of men, women ruled the "Weekend Update" desk for a night — and it was good.
All three women have been hosts on the male-dominated "Weekend Update" and I was sad that their spin on the news show for the special was so short. (Fey made fun of live tweeters for being dummies and Curtin made fun of "pretty blondes" reading the news over on Fox News.) But they were interrupted by another amazing woman — Emma Stone, as she came on to pay homage to Gilda Radner's character Roseanne Roseannadanna. Stone did a nice job, although I'm sure the iconic wig helped a lot. Her Birdman costar, Edward Norton, then stepped in as Stefan. And if you were upset that his interpretation wasn't that good, Bill Hader came out as the real Stefan to correct Norton.
Then someone was knocking on the "Weekend Update" door (and it wasn't a shark — just yet). It was Melissa McCarthy as Chris Farley's motivational speaker Matt Foley — and she freakin' nailed it.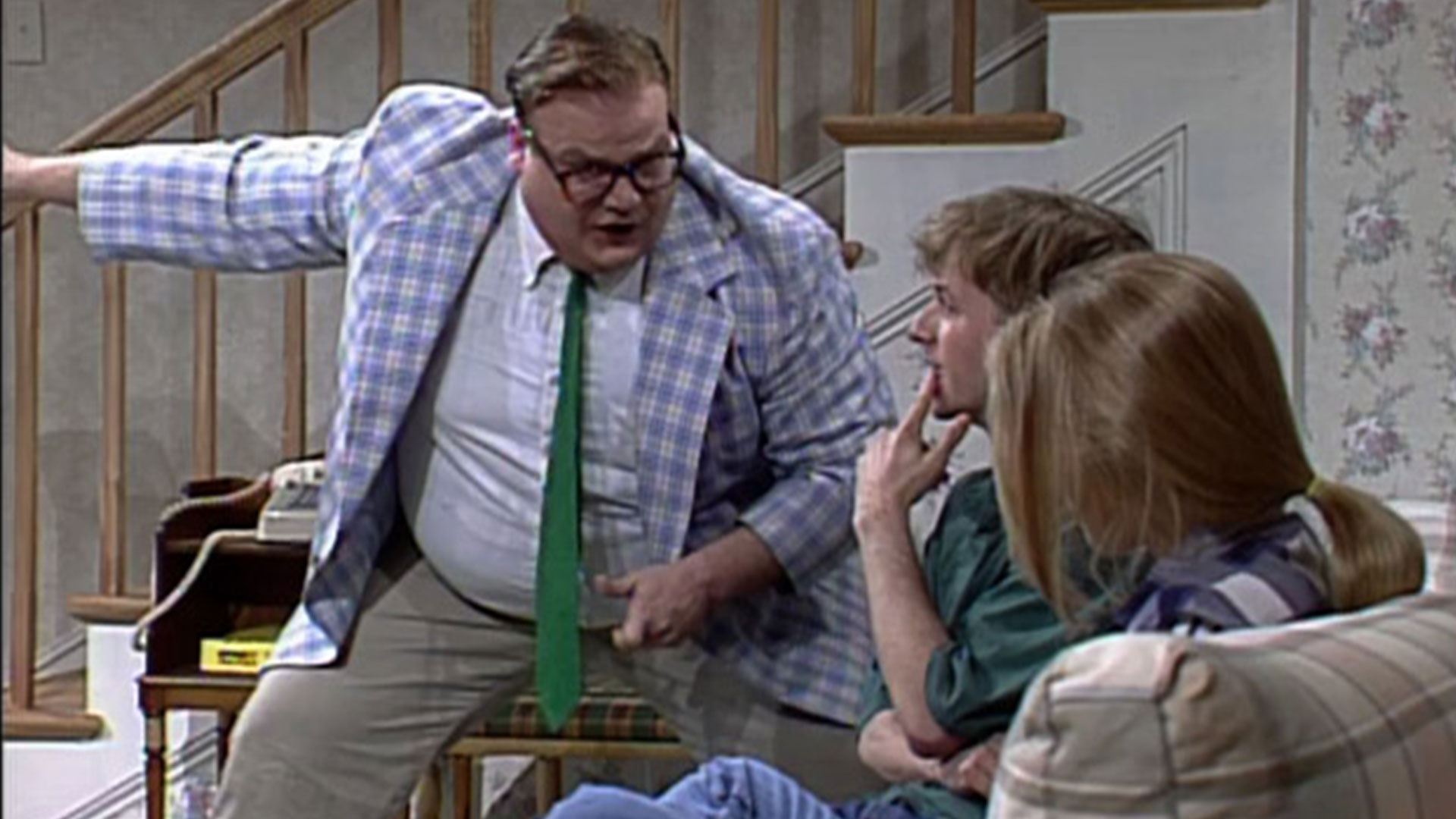 Right now, there are two men behind the "Weekend Update" desk, but SNL 40 showed it wasn't — and doesn't have to be — always that way. In the words of the Spice Girls, "Girl Power!"
Image: Dana Edelson/NBC