Marshall Headphones Clothing Turns Up the Style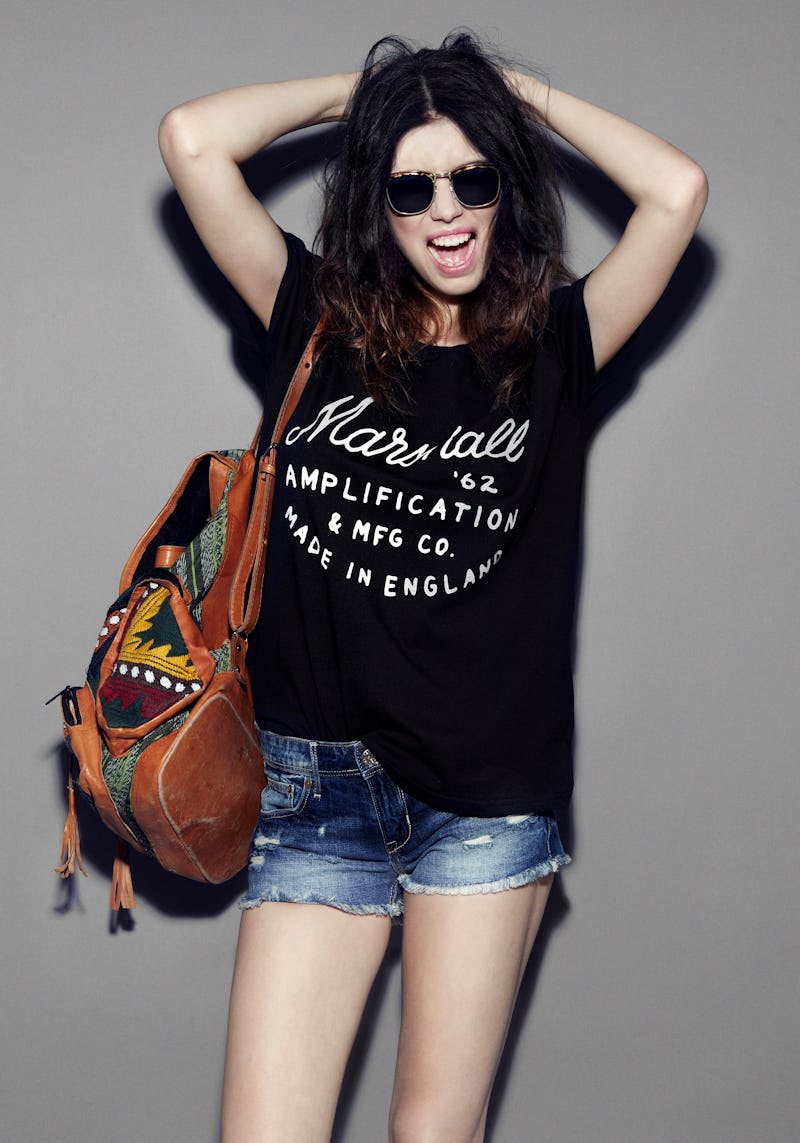 There're a few perfect, match-made-in-heaven pairings that have stood the test of time. Peanut butter and jelly, macaroni and cheese, Kim and Kanye, and of course, music and fashion. If there's anything we learned from the high profile fashion collaborations of the past few years, it's that the music industry is infatuated with the fashion world and vice versa. Just take a look at the frenzy surrounding the Adidas and Kanye West collection, the Tom Ford and Justin Timberlake obsession of 2013, and the H&M Loves Music campaign. The latest union between style and sound? A clothing line by Marshall Headphones.
Marshall Headphones have been turning out hot tech earware for decades and now with the release of their new collection, Marshall Clothing 2015, your wardrobe is about to get a rock star-worthy makeover.
Marshall's first clothing line is based on vintage record covers and old school band tees for a too-cool-for-you, relaxed look, full of oversized tees, fitted tank tops, hoodies, and crewneck sweatshirts. Priced from $20 to $90, all of the pieces will be available online next month. But until then, start topping off your rocker chick look with the most stylish headphones born from this fashion + music love affair and get gorgeous from ear to toe.
The Minor White In-Ear Headphones by Marshall
Frends x Bauble Bar Layla Headphones in Rose Gold
baublebar.com, $175
Lstn's Cherry Wood Troubadours
lstnheadphones.com, $150
Skullcandy's Knockout Headphones
skullcandy.com, $100
Munitio Nines Gld
munitio.com, $179
Frends Taylor Headphones
urbanoutfitters.com, $200
Images: MarshallHeadphones.com, BaubleBar.com, LstnHeadphones.com, SkullCandy.com, Munitio.com, UrbanOutfitters.com