Taylor Swift Proves She Is Still The Dancing Queen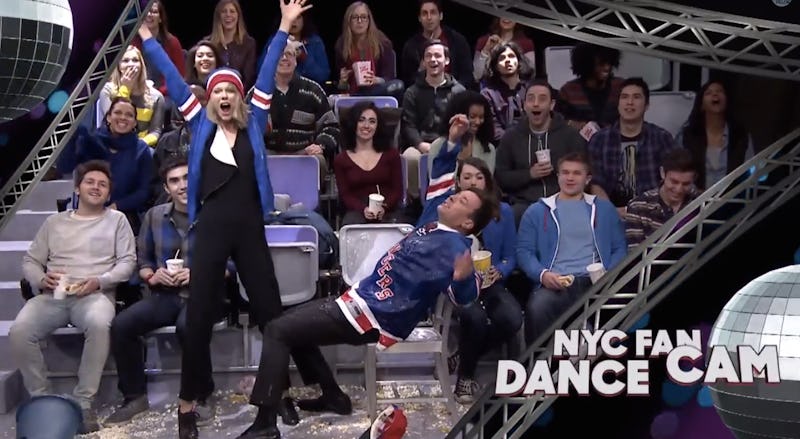 If there is anyone out there in the world who is still stubbornly resisting their love of Taylor Swift, then here is just the video to shatter the last of your doubts and denials. Jimmy Fallon has a way of pulling out the best in celebrities on The Tonight Show, mainly due to his intensely funny sketches and performances that are basically on the same level of zany as Saturday Night Live, but combining Swift with Fallon was just a match made in heaven right now. That was proven on Tuesday night when Swift and Fallon reminisced on their history of Jumbotron dancing, a friendship tradition that Fallon was lamenting the loss of now that Swift was essentially famous for dancing with everyone everywhere now.
While both the 1989 singer and the talk show host managed to hang on to their straight faces as they talked about their mutual dancing past, it wasn't until Fallon actually put on a series of Jumbotron clips that things really got hilarious. In between bursts of fans dancing, or screaming and then dancing when they realized they were on the big screen, you had Fallon and Swift — decked out in team colors and doing every dance from the Robot to the Sprinkler to the infamous Flashdance parody.
And just when you thought that was going to be the best part of the sketch, Fallon and Swift tie it up with a bow after their trip down memory lane comes to an end — while still hanging on to their super serious faces. It's hilarious, it's perfect, and it's all the evidence that everyone needs to love Taylor Swift a lot. Check out the clip below.
Image: YouTube