Jeff Fordham Finally Gets The Axe On 'Nashville'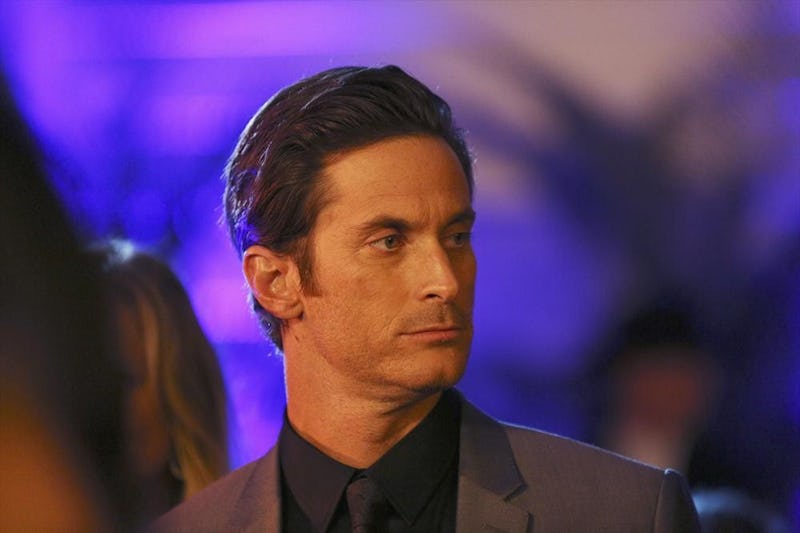 If you've hated evil dictator Jeff Fordham as much as I have, you're in luck — Jeff was fired from Edgehill on Nashville this week. He signed Rayna and Teddy's 15-year-old daughter, Maddie, to a contract at Edgehill Records, but with one problem: He never got Rayna's permission, only Teddy's. Obviously, Ms. Rayna James, like any other protective mama bear, was none too happy about having her teenage daughter get a very pricey record deal (and a $40,000 diamond necklace from Jeff) without her approval (only Teddy signed the paperwork).
After Rayna confronted Teddy about signing their daughter's life away to Jeff, Teddy spilled all the beans. If you remember, Teddy was being blackmailed by Jeff Fordham for all of the illegal fun times they had, and if Teddy didn't let Maddie have a record deal, Jeff would let all of the mayor's secret friends come out of the woodwork. Eesh.
Armed with all of this knowledge, Rayna stomps into a board meeting and spills the beans to Jeff's boss, who voids the contract (praise be, because Maddie would be even more insufferable if she were famous) and kicks Jeff to the curb. Can I get an amen?
Who did Jeff run into the arms of? The newly single Layla Grant! Their power dynamic has now completely shifted: He used to troll around with all the money and glory, but now he has nothing. It's so nice to see Jeff dropped more than a couple of pegs. They are now equals, as Layla herself is going through a difficult time in both her personal and professional lives.
At the beginning of their pseudo-courtship (if we could call it that), Jeff mentioned that he used to be a musician himself, before the days of corporate greed took over. Could future episodes see a humbled Jeff Fordham making sweet melodies with a down-and-divorced Layla Grant? I sure hope so. Layla's music has been so much better since she started pulling it from a place of sadness (as weird as that is to say), and misery sure does love company.
Image: Mark Levine/ABC