Ansel Elgort Definitely Has The Best Oscar Date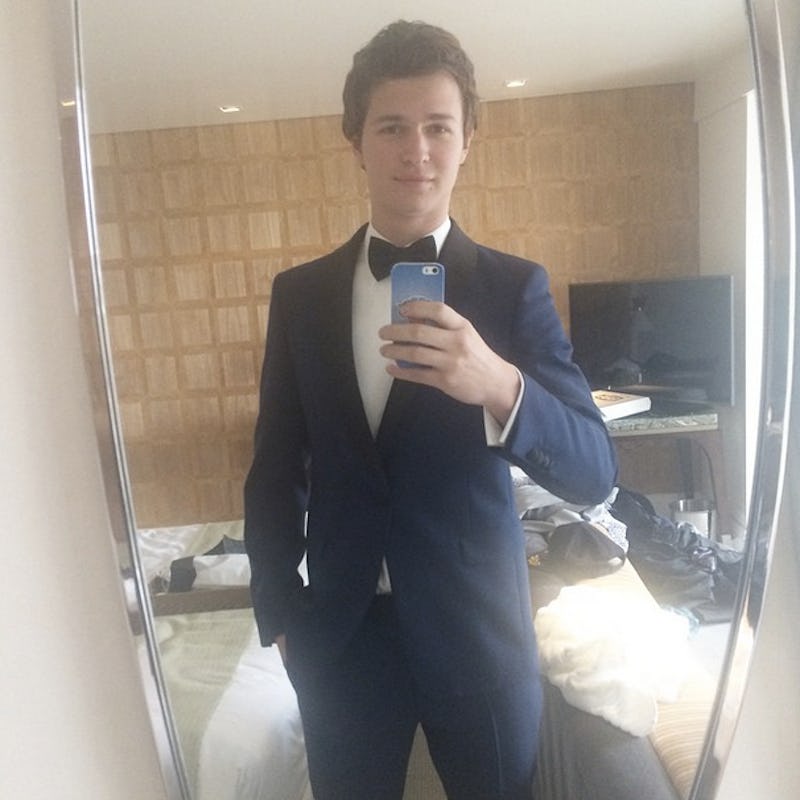 While the cameras may be focused on the A-list stars milling about, many fans watching the Oscars red carpet at home can't help but glance around at the less recognizable faces standing close-by, and wonder who exactly those lucky people are. Well, there's one attendee who you may not know, but is definitely important: Ansel Elgort's Oscar date, who happens to be his mom. That's right, the actor who stole our hearts in The Fault In Our Stars brought his mother, Grethe Holby, to the Academy Awards, and based on his Instagram posts, is totally pumped to spend this important night with her. And you thought your love for Elgort couldn't get any deeper.
Though he's not nominated for any awards this year, the 2015 Academy Awards are still important for Elgort, as he'll be presenting an award during Sunday's ceremony. As a young actor, it has to be pretty nerve-wracking to get up on a stage in front of not only the millions of people watching the show at home, but the theater full of actors, directors, producers, and other Hollywood VIPs who will be staring at him as he presents. A moment like that calls for a reassuring backstage pep talk, and who better to give Elgort one than his mom?
For anyone who was hoping to see Elgort bring Violetta Komyshan, his high school sweetheart who he recently began dating again, I think the photo below will assure you that he brought the perfect date —his excitement is contagious.
Image: anselelgort/Instagram