Sophie Hunter Is Taking A Major Fashion Risk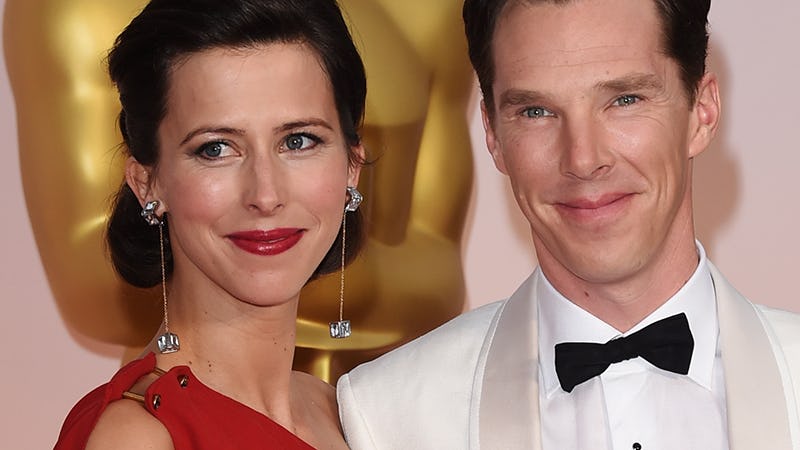 Sophie Hunter and Benedict Cumberbatch (aka Sophedict Hunter-batch) have arrived on the red carpet of the 87th Annual Academy Awards looking like the extremely handsome British couple that they are. At the Oscars, Sophie Hunter took a fashion risk in a high-slitted Grecian dress. I'm all for pushing oneself out of their style comfort zone, but I'm finding myself strangely ambivalent about the whole Gestalt.
I'm used to seeing Hunter in long printed dresses of the generally more covered-up variety, which this dress appears to be at first glance. But on closer examination, one can see that the one-shouldered red gown has a very high vent on one side that REALLY showcases her legs. Like, HOLY COW, she's got gams from here to Timbuktu. Furthermore, she is expecting a cumberbaby and continues to be an absolute stunner with a capital S. All great things! Great things indeed...
However, there's this kind of odd nail-detailing at her hip that, meh, I dunno, strikes me as not up to her level of class. See those little pieces of hardware? Weird, right!! Same goes for the metallic gold shoes and gold clutch. Given the fact that the dress itself is so sultry, I would've gone for some more toned-down accessories. If I could change these two things about the outfit, it would be impeccable. Meh, whelp, ya can't win 'em all.
Image: Getty Images