Get Ready for 'Finding Carter' Season 2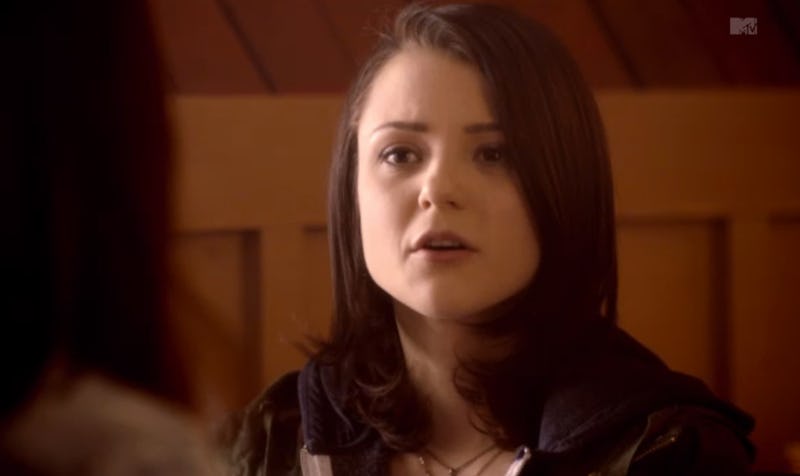 It's been way too long since we've hung out with the highly dysfunctional Wilson family and got entangled in their web of secrets, but don't worry — we'll see them all very soon. MTV has just released the Season 2 trailer for Finding Carter , and this blogger could not be happier — especially because it promises to drop major truth bombs on the audience. And thank God — Finding Carter left us with serious questions after the Season 1 finale, specifically about the nature of Carter's kidnapping and the possible involvement of her own father. It's been a long road for Finding Carter fans, and I for one can't wait to see where the destination takes us.
(Warning: Spoilers for Season 1 of Finding Carter ahead. Even though you really, really should have watched it already.)
As fans know, the Season 1 finale of Finding Carter came full-circle when Lori, Carter's kidnapper, drugged and kidnapped her "daughter" in plain sight. When the new season picks up, Carter is back with Lori, this time completely against her will — and the situation is getting more dire by the day. The new trailer shows the Wilson family completely distraught over losing Carter for a second time, and Carter herself in more danger than we've seen her. Lori is no longer Carter's pseudo-adoptive parent: she's a dangerous criminal who will stop at nothing to keep Carter with her.
But Lori's not the only person behaving shadily on Season 2 of Finding Carter. It seems that we'll finally get a real answer to whether or not David was involved with Lori and/or Carter's first kidnapping. I've had my suspicions of David from day one, and according to the new promo, he's finally ready to tell his wife Elizabeth the truth about his connection to Lori. Though it's unclear whether the two scenes are related, we see a broken-down Elizabeth later in the program saying that she'll take a certain secret "to her grave." Could she be talking about a secret of her own, or something that she knows about her husband?
And just in case you were curious (because any good Finding Carter fan should be) the trailer does bring along some awesome news. The new trailer shows Max and Taylor (Maxlor!) talking in the cuddly way that they do, which gives me hope that their earth-shattering breakup hasn't exactly stuck. So yeah, Carter may be gone and David may be harboring a dark secret, but at least we have that on the happy end of the spectrum.
Check out the promo for Finding Carter Season 2 below.
Images: MTV (screenshot); Giphy (3)