"Postpartum: The Musical" Has Arrived In Full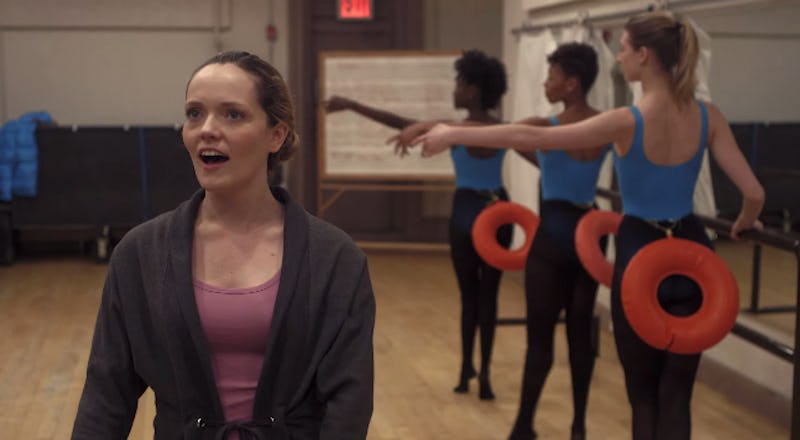 Remember the "First Moon Party" video? HelloFlo, the company behind that video, is back with "Postpartum: The Musical." When the trailer came out last week, Bustle knew it would be a thing of beauty, and we're glad we were right.
HelloFlo is a distributor of care packages to help people handle their monthly cycle. They made a splash and introduced their products in pretty funny ways: Even before "First Moon Party" came along, they made waves with their "Camp Gyno" video. They're now expanding their care packages to include supplies for new mothers. The packages come with helpful gifts such as nipple balm, Luna bars, and HelloFlo's postpartum survival guide.
When we live in a world where there are way too many misconceptions women's bodies and not enough open discussion about menstruation and childbirth, it's refreshing to have a company tackle these issues with very open humor. The first number, "Vaginal Fallout," had me simultaneously crying and laughing; even though I've never experience childbirth and its aftermath, I can still imagine the horror of unexpected leaks. If I can appreciate the jokes, I'm sure new moms will appreciate it also, especially when the number turns into a series of high kicks along with the chorus of "kegel, kegel, kegel."
Yes, this is an ad campaign — but how could I not love a video that's just educated me on mastitis with these simple lines?
It sucks
I'm trapped
My ducts are blocked
And my nipple are chapped
Mas-ti-tis!
And the show poster at the end? Genius.
Watch the full video here:
Image: HelloFlo/YouTube