Quentin is the Next American Idol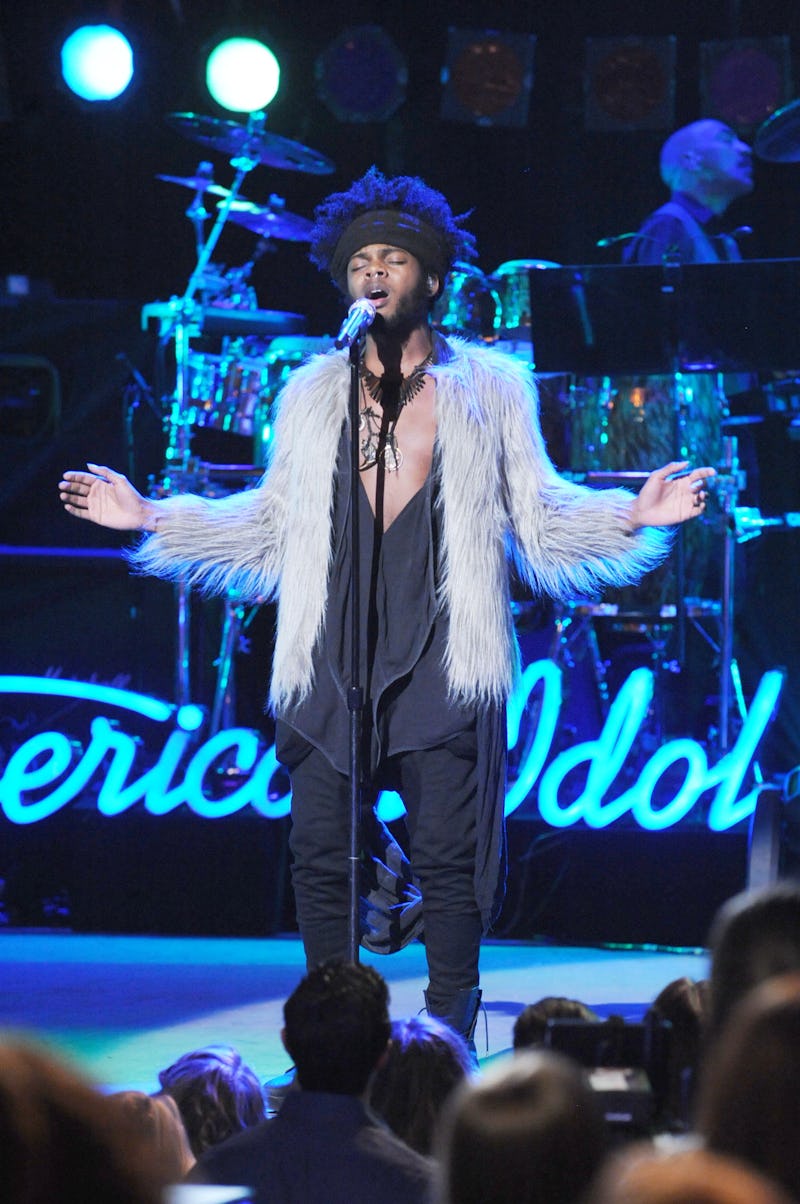 There's talent — and then there's Quentin Alexander. Seriously, where did this man come from?! The 21-year-old retail associate put a spell on the American Idol judges — and all of America — with his Grammy-worthy performance of "I Put A Spell On You." Between his vocals, his stage presence, and his style, Alexander delivered the most spell-binding performance the Idol stage has probably ever seen. This performance proved that Alexander is a true artist — and deserves to be the next American Idol.
Alexander's performance was the most unique thing we've seen this season. The song choice came out of nowhere after a string of Top 40 hits — but it was surprisingly refreshing. The Louisiana native performed the song as if he was actually casting a spell on the audience, and that's what made it so amazing. From his outfit (did you see that fur coat?!), to his hair, to his crazy-intense eye contact, Alexander fully immersed himself in his performance and played a character — and that's what sets him apart as an artist in a competition full of singers.
The best part about Alexander is that he's so much different than anything this show has ever seen before. His Louisiana influence is obvious — he has that air mystery and culture that can only be found in New Orleans — and can be found in both his personal style and his vocal style. Alexander is so uniquely himself that it could put people off at first. But his confidence shines through in everything his does, including his style, and that what will make him succeed.
It's early on in the competition, but that performance solidified Alexander's spot in the finale. His talent far surpasses any other contestants' on this show. If America recognizes this man's destiny for greatness, then there is no doubt he will become the next American Idol.
See Alexander's equally amazing House of Blues Showcase performance below:
Image: Jeff Neira/FOX