Qaasim Is In A League Of His Own On 'Idol'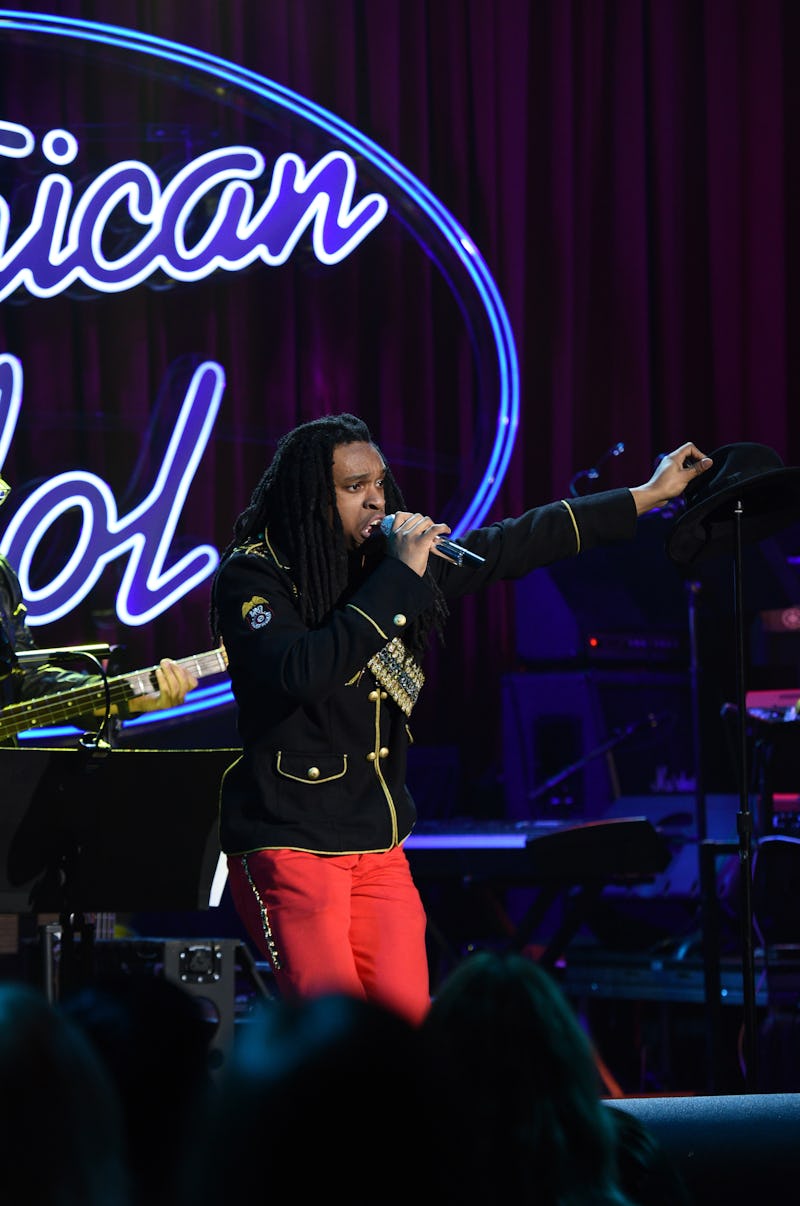 Get this guy a recording contract STAT. Qaasim Middleton's American Idol Motown performance proved that he belongs on the stage. After earning a spot in the Top 8 Guys, the Brooklyn native got on stage and performed "I Wish" by Stevie Wonder as if his life depended on it. And if his life really did depend on it, he just earned himself another 100 years because that was the most amazing performance Idol has ever seen. Middleton proved tonight that he will win American Idol because he is completely in a league of his own.
It's so refreshing to see someone step on stage and actually perform. Sure, the other contestants have mastered bobbing along to the music and interacting with the audience — but Middleton put on a Madison Square Garden worthy performance full of hair pulling, hand holding, and crazy dance moves. If the rest of his performances this season are on that level, there's no doubt Middleton will take home the final prize. Here's why:
He's original. There is no other person in the world, let alone this show, like Middleton. The 19-year-old's personality matches his "dope outfits" — he's unique, colorful, and 100% Qaasim. This originality is evident in all his performances and truly brings him to the next level.
He's talented. Poor vocal talent can often be masked with a flashy performance. That is not the case with Middleton. His vocals are just as strong as his stage presence.
He's in it to win it. There's just something about Middleton that screams "I know I'm going to win this." He is incredibly focused, extremely energetic, and speaks about this opportunity with tons of passion. Nothing will be able to stop him from achieving his dream.
Middleton is already shining this season and it's still pretty early on. This is only a preview of what's to come, and I can't wait to see what Middleton will impress us with next.
Image: Michael Becker/FOX