#TheDress Is Now Actually White and Gold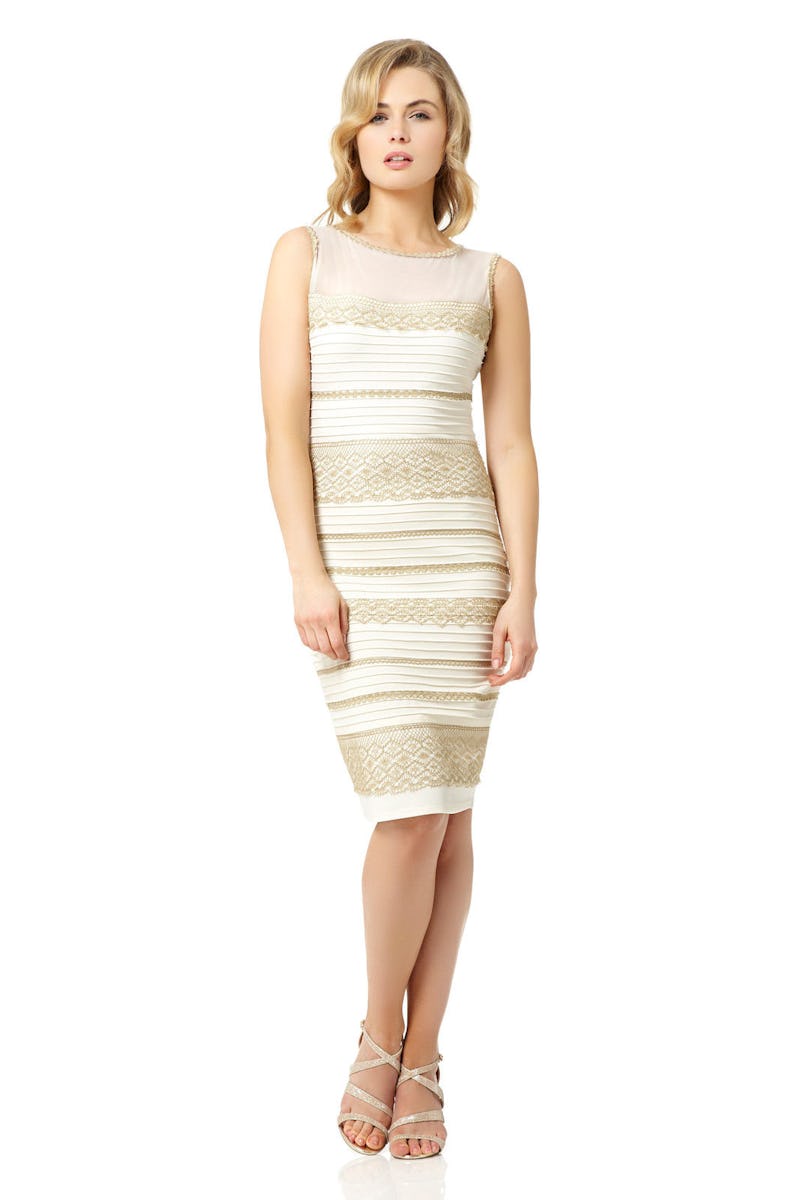 No, for the first time this week, your eyes do not deceive you. That is #TheDress and that dress is in fact white and gold. I know, right? Just when you were done mourning the loss of your ability to accurately see color and had learned to live with its black and blue reality, Roman Originals had to go ahead and make #TheDress available in white and gold. Seems like they are trying to break the Internet more thoroughly than Kim Kardashian's Paper cover ever could.
Though the lace is slightly different, make no mistake, this is the dress. After that infamous Tumblr image went viral a little under a week ago, Roman Originals rushed to put out a special edition in the color scheme of our dreams/nightmares. The clothing company stated that only one white and gold dress will be auctioned off on eBay to support the charity Comic Relief. Bidding will go on for the next nine days and the winner will walk away with a rare piece of Internet history. After only one day of bidding and twenty-six bids submitted, the dress is already up to around $275 — a far cry from the original cost of $75, but all for a very worthy cause.
After all of this hoopla, I can't imagine the winner of the dress in all of its white and gold glory will ever want to see it again, let alone actually where it out. But it will definitely come in handy if you get nostalgic one night and want to rehash the memes of yesteryear, or if you need to win a bet or two with your friends over the real color of that mind-melting frock.
Besides, wouldn't the two dresses together make for an epic joint Halloween costume?
Images: White and Gold Dress/Roman Originals