Did Jax End Up Dating Her 'Idol' Crush?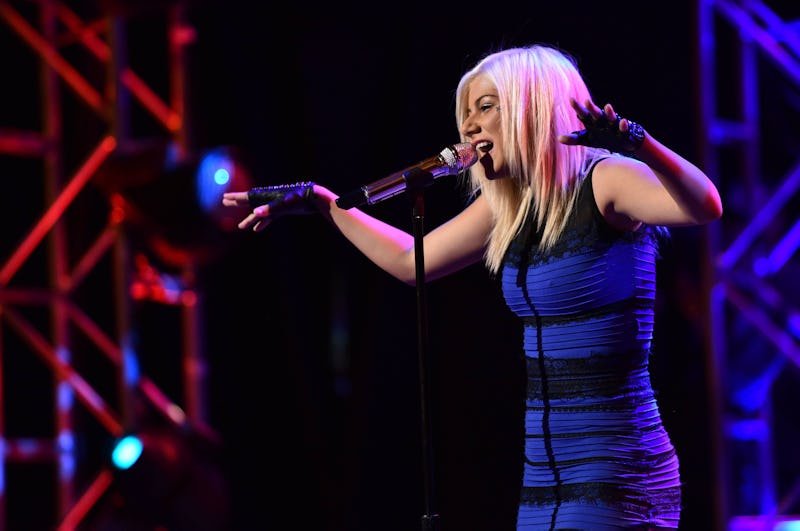 One of the great things about a show like American Idol is that it gives talented musicians a chance to show off their vocal chops in the hopes of achieving Hollywood stardom. We all know this. In fact, it's one of the main reasons we tune in to watch. But just like with any other rising star, the lives of each contestant are put under a major microscope. The more we see them perform, the more we yearn to know everything about them. And now that Jax has garnered so much extra attention for wearing #TheDress last Wednesday, it stands to reason that viewers will want a closer look at her personal life. Which begs the question — is Idol 's Jax currently dating anyone?
Speaking as someone who has pretty much super-stalked all her social media accounts (it's for work, I swear!), Jax appears to be living the single life for the time being. But that hasn't stopped fans from forming 'ship attachments between her and her fellow Idol contestants. As a matter of fact, even Jax herself has proven to be a little flirty with some of her competitors, having openly swooned over Qaasim at the beginning of the season. I seriously doubt she'd be behaving this way (especially on camera) if she did, in fact, have a boyfriend.
See what I mean? Of course, this interaction was more than likely scripted as a way to help amp up audience interest, but regardless, I highly doubt they'd be doing it if she wasn't single to begin with. However, these two aren't the only pair that Idol fans have deemed a compatible match. Jax and Riley Bria have the habit of taking many Instagram photos together — something that has not gone unnoticed by fans, who have taken the liberty to calling them "Rax" and "Jiley."
But then there are those out there who prefer Jax's dynamic with Michael Simeon… or should I say #TeamMax? And you have to admit, their tendency to strike a prom-like pose does give their photo game somewhat of a romantic feel.
And let's not forget about Jax's "partner in crime," Nick Fradiani:
As far as earning an actual boyfriend title, though, that position seems yet to be filled. Granted, Idol contestants tend to get rather close to each other each season, given how much time they spend together. So it's hard to say if anything will ever come from these friendships beside flirty poses, but hey, a girl can dream, right?
Images: Michael Becker/FOX; Jax/Instagram (3)