'Frozen 2' Is Happening & This Is Not A Drill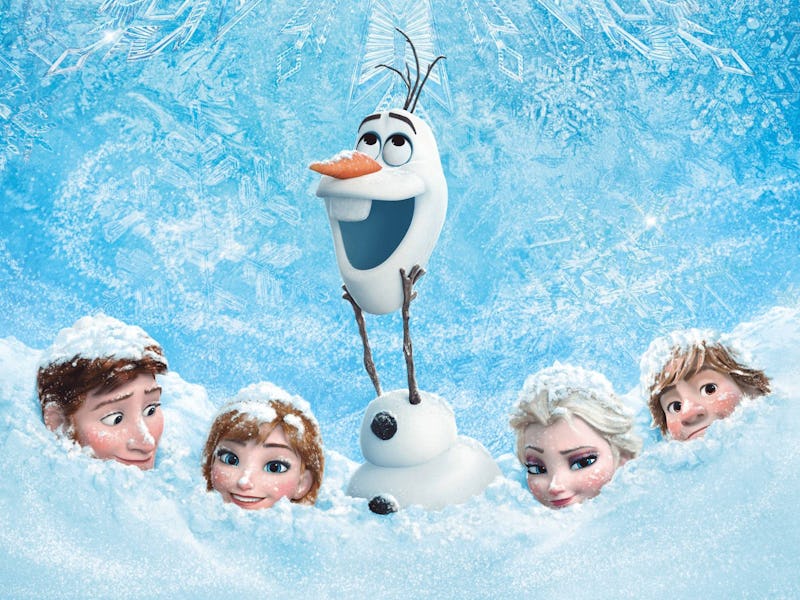 The cold, icy winter may be coming to an end in real life, but in Arendelle, things are just getting started. According to Deadline, Frozen sequel Frozen 2 was officially announced by Disney's Bob Iger in a shareholder meeting, with co-directors Jennifer Lee and Chris Buck both set to return. This exciting news comes the day before Frozen Fever , the new short featuring all of our favorite characters, hits theaters ahead of Cinderella, and I'm doing Olaf's "In Summer" dance to celebrate right now.
Although there have been rumors about Frozen 2 since the hit movie came out in 2013 — and subsequently made over $1.2 billion worldwide — this is the first confirmation of Elsa, Anna, Kristoff, Sven, and Olaf's return. Plot and music details (likely by original songwriters Kristen Anderson-Lopez and Robert Lopez) are still to come as well as an official cast announcement, but it's almost a done deal that Idina Menzel, Kristen Bell, Jonathan Groff, and Josh Gad will all be back for more song and dance in the snow. In fact, Bell told us that "all of our cast members would love to be involved" and that while they were waiting for the movie to be green-lit, everyone has been "twiddling our thumbs and trying to nudge them in the right direction."
Looks like a little nudging was all Disney needed. Guess they're a bit of a fixer-upper...
Image: Disney