Target's Plus-Size Line is Officially Here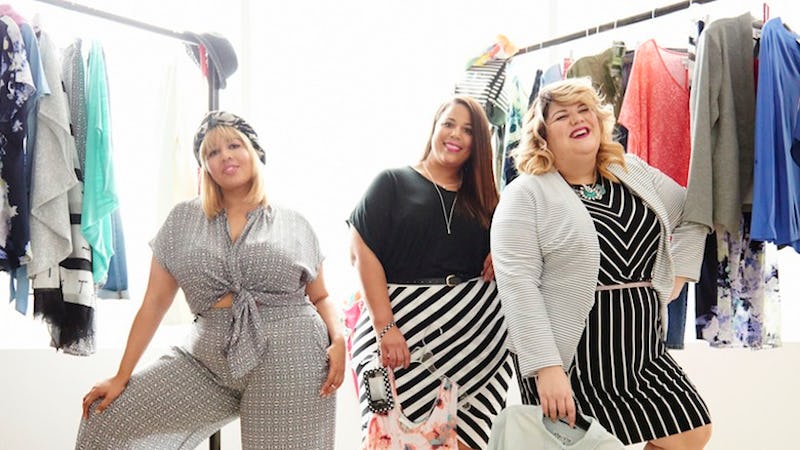 Rewind back to January when Target customers were frustrated that the plus-sizes from their collaboration with Lilly Pulitzer would only be sold online? The company heard our cries loud and clear and responded by announcing is first plus-size clothing line in partnership with bloggers Nicolette Mason, Chastity Garner, and Gabi Gregg. Now fast-forward to today: the Ava & Viv collection is here!
Yup, you can shop officially shop the Ava & Viv collection online and in stores! Not only are the pieces fantastic, the collection includes tons of different styles (including bathing suits, which should not be a big deal, but apparently it is) and nothing costs more than $80.
This is honestly the perfect anecdote to the Lilly Pulitzer mini-fiasco, in my opinion. More brands could stand to listen to their customers as well as Target has. Instead of delivering a non-apology, the company gave shoppers exactly what they wanted. Although it would have been cool if they put the Lily Pulitzer collection in stores, these stylish Ava & Viv wares more than make up for that snafu. Take a look at some of the great pieces you can find in the Ava & Viv collection in stores and online.
Cute Basics
I'm happy to see that the line includes form-fitting basics that hug curves instead of hiding them. You can scoop up basic tees, three-quarter length tops, and camisoles that can be worn with anything. Also, this one is only $9!
Women's Plus Size 3/4 Sleeve Scoop Neck Basic Tee, $9, target.com
High-Waisted Belts
This belted floral shirt is perfect for the spring season.
Women's Plus Size Short Sleeve Woven White/Pink Top, $27.99, target.com
Bikinis
Bikinis are for everybody and these bottoms looks super comfy. The Ava & Viv line also includes one-piece suits and Tankinis.
Women's Plus Size Hipster Swim Bottom Black 24W/26W, $22.99, target.com
Workout Wear
You can shop tennis skirts, running shorts, yoga pants, and surfing shorts from Ana & Viv lining, essentially making Target a one-stop shop for all your wardrobe needs.
Women's Plus Size Skirtini Swim Bottom Black, $22.99, target.com
Tons Of Dresses
The new line also includes mini dresses, maxi dresses, dress pants, and skirts that are blogger-approved.
Women's Plus Size Short Sleeve Dress, $27.99, target.com
Denim
The denim selections from Ava & Viv include lightly distressed shorts and pants.
Women's Plus Size Denim Shorts, $24.99, target.com
Images: Target