Tom Hiddleston Movies That Go With Every Mood You Could Possibly Be In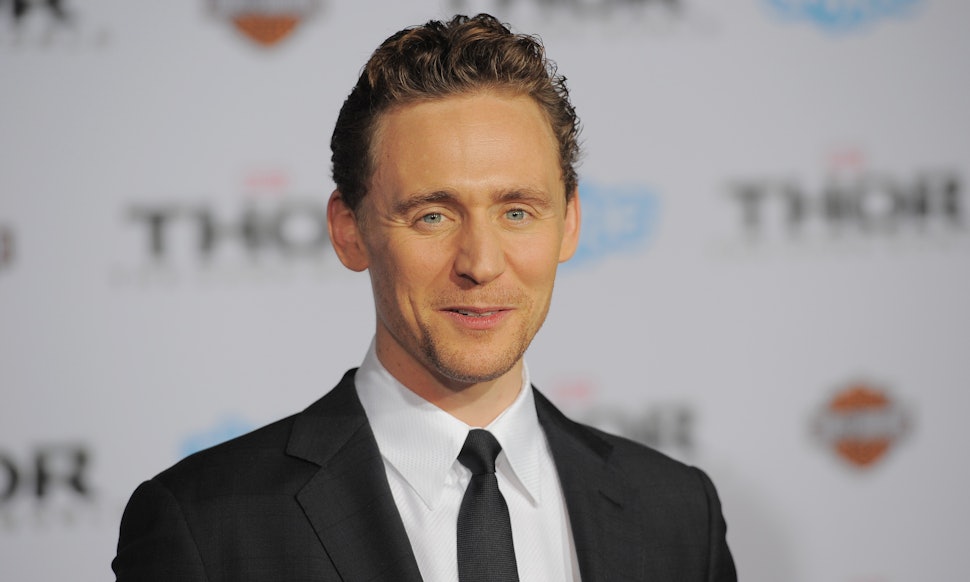 JOE KLAMAR/AFP/Getty Images
For happy moods, we've got dance parties. For sad ones, feel-good comedy binges. And for anger, we have Twitter rants. American society has come up with an appropriate response to just about every mood. Jealousy: petting zoos. Regret: brioche French toast. Paranoia: short-form woodworking projects. The list carries on.
But in absence of any of these options, we can thank old Westminster for bestowing upon us one Tom Hiddleston: an actor as emphatically lovable as he is creatively versatile. There's a Hiddleston role for just about every mood — be you hoping for laughter, for tears, for deep thoughts, for heavy gasps, or even for a few science lessons. (And soon, for all out terror.) Hiddleston has you covered, no matter what mood you're in.
Image: Getty
The Hiddleston For When You're Feeling Sappy
Sometimes, you want to cast away your rigid elitism and give yourself over to the cheesiest of tearjerkers. Renowned thespian Hiddleston claims the kingpin of the lot: War Horse. (No, he doesn't play the horse, but he's among the better of the hominid supporting characters.)
Images: Disney
The Hiddleston For When You're Craving Scandal
There's no shame in feasting hungrily on a good romantic scandal, especially when such beautiful people are involved! In the mood for gasps and rampant self-fanning? Hiddleston will bring out the Southern gentlefolk in you with The Deep Blue Sea, the story of a sordid love triangle.
Images: Music Box Films
The Hiddleston For When You Need A Good Laugh
While most of Hiddleston's roles are dramatic in nature, he shines all the more when doling out pep and a few wry one-liners. Playing F. Scott Fitzgerald in the fantastical period comedy Midnight in Paris, Hiddleston is hoot. (Allison Pill as firecracker Zelda is just as riotous.)
Images: Sony Pictures Classics
The Hiddleston For When You Want To Kick Back And Brood
There are few films as definitively cool as the slow-burning, winningly existential Only Lovers Left Alive. Playing rock and roll-loving, humanity-hating, "What does it all mean?"-contemplating immortal vampire Adam, Hiddleston renders one of the most invitingly pensive ambiances in recent cinema.
Image: Sony Pictures Classics
The Hiddleston For When You Want To Learn Something
This guy isn't above turning in some educational performances! Hiddleston has voiced Charles Darwin in two separate documentaries about the man's work: Galápagos and Darwin's Secret Diaries.
Images: Getty Images
The Hiddleston For When You Crave Some Intrigue
He's not the star of the show, but Hiddleston turns out a pretty meaty performance in the Kenneth Branagh's crime drama Wallander, riddled with probing mystery and thrills.
Images: BBC One
The Hiddleston For When You Just Want To Cheer
Naturally, Hiddleston's role in the Marvel circuit is the best bet for some bona fide big screen excitement. His turn as Loki in Thor and Thor: The Dark World, though especially in The Avengers, is the sort of old school villainy that'll pull you up from your seat and arouse the rowdy cheerer in you.
Images: Disney
The Hiddleston For When You Need Two Hiddlestons!
Believe it or not, there is another Hiddleston out there: his sister Emma. The pair unites for the soul-searching drama Unrelated, about a woman seeking solace by joining a family's vacation. Your Hiddlestomania will finally be sated.
Images: New Wave Films