Will Joseph Be The Next Duggar To Court?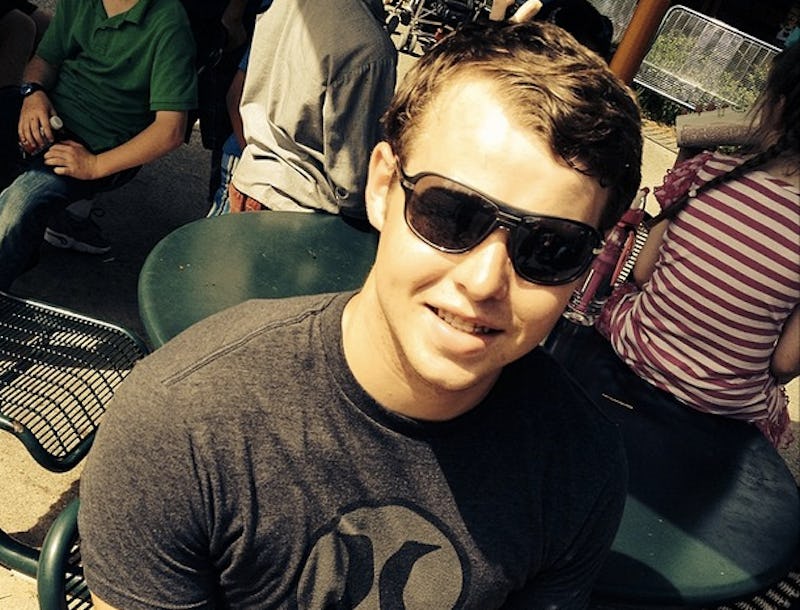 After a year full of courtships, engagements, and weddings, the last pending Duggar wedding is just about to be over as far as 19 Kids and Counting is concerned. Of course, Jessa Duggar actually got married a few months ago, but the wedding is airing on TLC soon, and I'm kind of bummed about it. Not because I don't want to see Jessa's wedding, because I totally do, but because no one else in the family is engaged, so that means there aren't any other weddings to look forward to. Recently, I've been trying to figure out who will be next, and I'm drawing a blank. Sometimes, I think it'll be Jana or John David, but it's totally possible that 20-year-old Joseph will be the next to court. So what's his deal? Is Joseph Duggar courting? The rumors are definitely out there, but I don't think he'll be settling down for awhile.
Why not? Mainly because he just started school at Crown College in Tennessee, and if he's only a few months into his education, I can't see him getting married just yet, since the Duggar way dictates that when a man gets married, he has to provide for his wife, who isn't expected to work outside the home. However, the rumor mill has other plans for Joseph, and the Internet seems determined to pair him off with a daughter of one of the Duggars' close family friends, the Bates. Reportedly, he and Tori Bates (who also attends Crown College) have been spending some time together lately.
In case you aren't quite as obsessed with the Duggars as I am, you might not know that the Bates currently have their own show on Up TV called Bringing Up Bates. Although I didn't see this firsthand, OK! reported that the Bates seemed to give off hints that a Duggar/Bates wedding is in the works, and that Tori's siblings made fun of her for wanting a Duggar wedding. Hmm. Interesting? Definitely. Actual evidence that she and Joseph are courting? Not quite.
I mean, they could make a good pair.
But I don't think they're in a courtship. Not yet!
If you ask me, Joe should stay put for awhile. After all, it's pretty rare that anyone in his family pursues a college education, and there is plenty of time for courting later. I'd love to see him establish himself in his career before he tries to raise a family, because as we all know, that tends to happen pretty quickly after marriage in Duggar world.
Until then, my fingers are still crossed that Jana or John David will be the next to get married. Give me more weddings!
Image: duggarfam/Instagram