Marc Jacobs SS15 Watches Will Make You Smile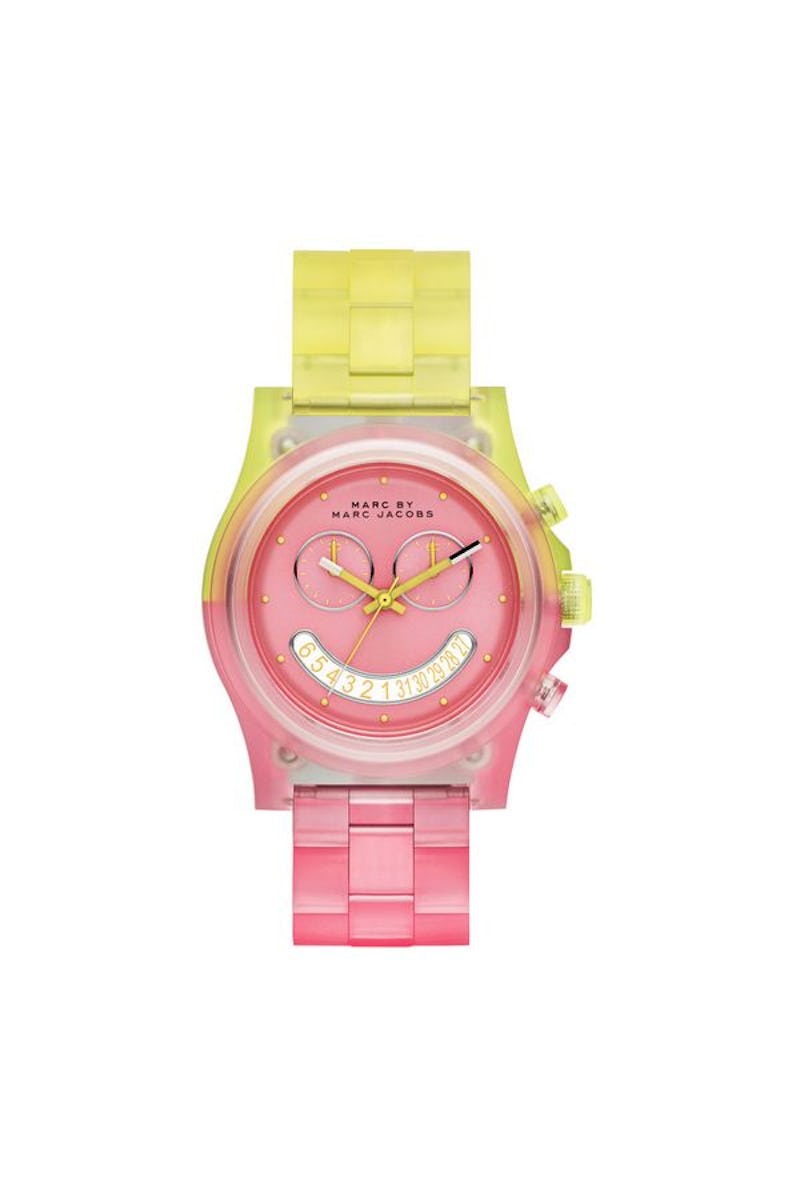 Just in time for Easter, the Marc Jacobs SS15 watch collection is available to shop now, in all its pastel goodness. And with the liberties the brand has taken with adding color to classic watch styles, they make for the perfect springtime accessory. Oh how I love all of the beautiful pinks and pastels that come out to play this time of year!
Some of the classic watches that we all know and love from Marc Jacobs are still there, but there are definitely some super fun new elements too, in case you were looking to mix it up a bit. I couldn't be a bigger fan of these super cool timepieces. I mean, they're so great for adding pops of color and a little bit of quirk to every ensemble. Since sporty chic is in, why not have a bright bulky watch to complete the look, you know? These watches are begging to be worn with a track suit! Or your adorable Easter dress, to spice things up.
Jacobs has carried the theme out for both the women's and men's selections, with several of the watches appearing in both categories. Unisex watches — I like the idea of that! There's a fun addition to the unisex looks, too, besides the color. Each one has a giant smiley face drawn on the face of the watch. Are you as excited as I am about this? I mean, come on — a smiley watch face is soooo '90s.
Take a look at some of the most colorful watches in the collection and see for yourself if they're as great as I think they are. I'm pretty sure you'll agree.
Women
Men
Unisex
Shop these and more looks on the Marc Jacobs website!
Images: Marc Jacobs (15)