86-Year-Old Baddie Wins The Coachella Style Game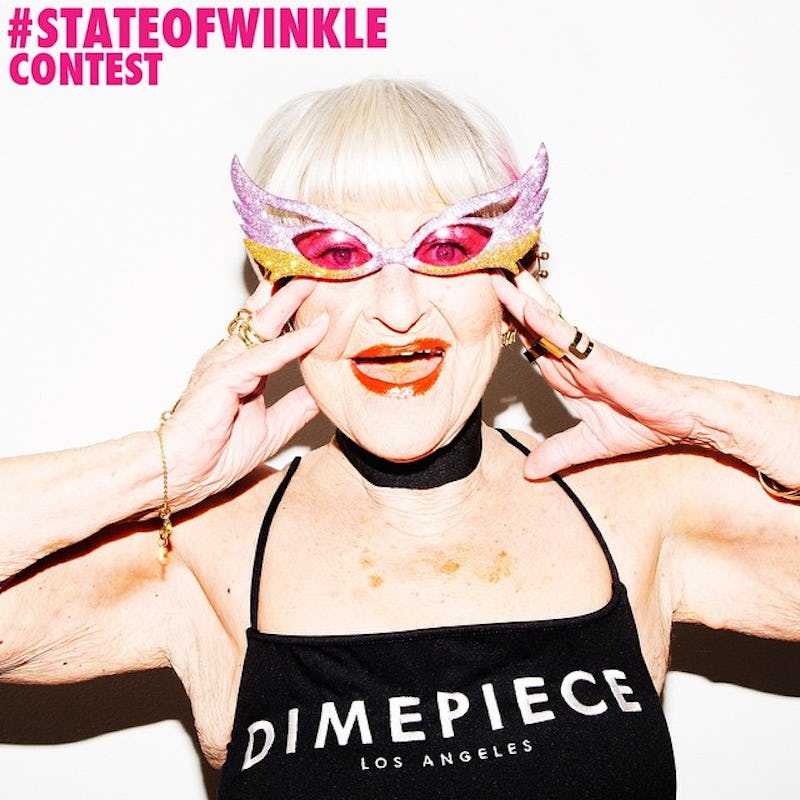 Everyone can just pack up their festival outfits and go home now, because an 86-year-old just won Coachella. Baddie Winkle's DimePiece ad campaign has arrived and it is further proof that anything millenials can do, octogenarians can do better. The summer-inspired "State of Mind" campaign features the Instagram star and style icon wearing various pieces from the Los Angeles-based company's collection, including its monochromatic swimsuits and mesh cover-ups. Winkle's DimePiece billboard can also be seen at the Coachella exit in Indio, California.
"Baddie Winkle teams up with DimePiece L.A. to prove, once again, that you're never too old to be the baddest bish in the room," the company said. "The brand has always stood for timeless female empowerment and continues to encourage this mindset in their newest campaign." The Kentucky native appears to be having a blast in her poolside shoot, photographed by Nikko La Mere.
Winkle's DimePiece ads follow in the footsteps of other stylish women of a certain age who have fronted major fashion campaigns in recent months, including Joan Didion for Céline, Joni Mitchell for Saint Laurent, and Jessica Lange for Marc Jacobs Beauty. The shoot has even caught the attention of celebrity fan Miley Cyrus, who Photoshopped herself into one of the shots and captioned it, "Gettin muah tan on wiff @baddiewinkle." Check out more from Baddie Winkle's DimePiece photoshoot below:
Images: DimePiece/Miley Cyrus/Instagram