Bethenny Frankel Is Back In Action On 'RHONY'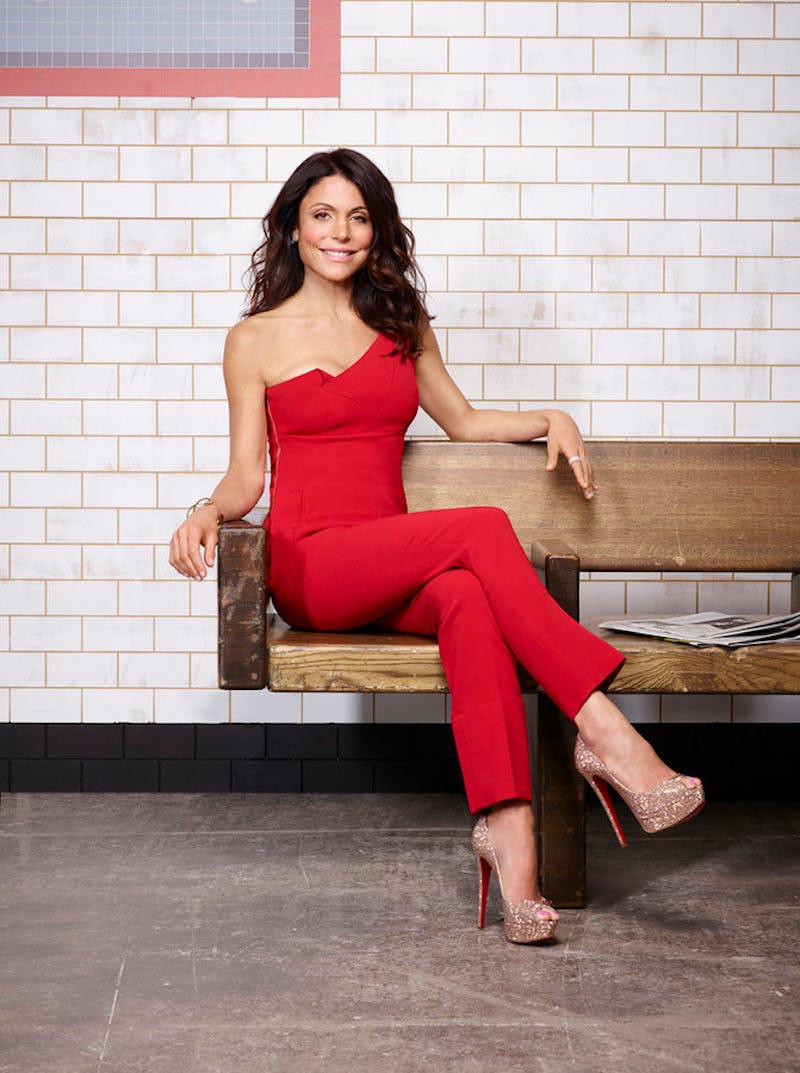 If you didn't know that Bethenny Frankel would be returning for Season 7 of The Real Housewives of New York City , you certainly knew it once Tuesday night's season premiere began. The episode was titled "The B Is Back," which couldn't have been more appropriate. With the exception of quick check-ins with the rest of the cast of RHONY, the Season 7 premiere was all about Bethenny, as it should be.
As any RHONY should know, Bethenny is an OG of this Real Housewives franchise, who left the show after Season 3. Since then, she has built up her Skinnygirl empire, hosted her own daytime talk show, got married, had a baby, and is now unfortunately going through a very nasty and very public divorce. But you know, Bethenny doesn't do anything unless she can do it big.
When the RHONY premiere began and Bethenny appeared on the screen, it was like no time had passed at all. The smart, quick-witted, and tough Bethenny we fell in love with on RHONY was back.
Unfortunately, I wish Bethenny's RHONY homecoming was under better circumstances. At the beginning of Tuesday night's episode, we learned that Bethenny is "homeless," as she puts it, because her husband has remained in the apartment they lived in together as their custody battle over daughter Bryn continues. Bethenny bought another apartment, but she couldn't live in it while it was being renovated. So she has been shacking up in hotels and corporate apartments for the better part of two years during this whole mess. I thought it was a little tasteless for a millionaire like Bethenny to put herself in the same category as people who actually can't afford a roof over their heads, but I still felt sorry for her situation.
Bethenny continued to tug at my heartstrings when she had a vulnerable moment and broke down crying with Fredrik Eklund from Million Dollar Listing New York, of all people. She was overwhelmed about the lack of stability in her life as she tries to hold it all together to raise her daughter. I can't decide if choosing to return to RHONY will help in that situation or make it so much worse.
I was disappointed that there wasn't any grand welcoming back for Bethenny from all of the Housewives during this episode. Any Housewives fan will tell you that the real drama only comes when the cast members get together. It's a little hard to have a fight with yourself, after all.
Bethenny just sat down with Luann de Lesseps for a quick cocktail of the Skinnygirl variety, natch. It looks like an epic reunion between Bethenny and Ramona Singer will take place during next Tuesday night's episode of RHONY. All I have to say is it better be worth the wait.
Images: Mathieu Young/Bravo; perezhilton/Tumblr