Fans Boycott eBay's Lilly For Target Resellers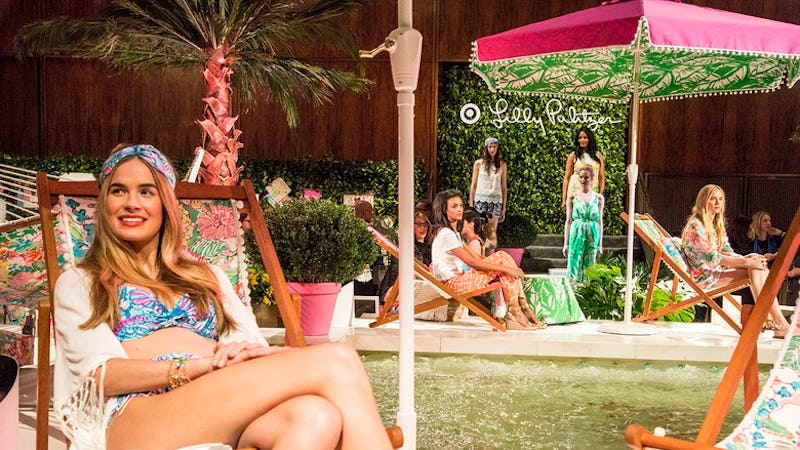 Target's designer collaborations have always brought the hype, but the latest has breezed straight past hype and into pure pandemonium. According to Racked, angry fans are boycotting eBay sales of Lilly Pulitzer for Target from resellers hoping to make a profit.
Lilly's Target collection has somehow become more covetable than an Hermés Birkin bag. The 250-piece collection sold out online and in stores, and, according to The Daily Mail, even Lilly Pulitzer's own daughter wasn't able to get her hands on a piece of the collection. It's not always who you know, I guess.
After the merchandise flew off the shelves, Lilly for Target's resale value doubled on sites such as eBay, but fans are not having it. Outraged, Lilly lovers have formed a social media campaign to boycott all resale until the products drop below cost. They reason that if no one buys the items, the listers will be forced to drop the prices, or even return the products to Target, making them available for purchase at their normal price.
Target's chief merchandising and supply chain officer Kathee Tesija released a statement on Target's blog to address the shopping frenzy, as well as the eBay markups, saying:
"One of the things we're incredibly passionate about at Target is making great design accessible and affordable. When we see product that we've created for our guests being resold on the secondary market for a profit, it's disheartening because it takes away from the very intent of these programs. When we look at the amount of Lilly Pulitzer for Target product being resold, it translates to roughly 1.5 percent of the collection. While we'd prefer that number to be zero, it tells us that the vast majority of guests who purchased the collection did so with the intent of enjoying it for themselves. That brings a lot of happiness to our team and the Lilly Pulitzer team given how much love and care we invested into this line."
Although this has turned into a full-blown fashion frenzy, I'm happy to see that Lilly fans are banding together to boycott those greedy sellers who ruin the fun of of these collaborations. I am a little curious, however — if we apply these tactics and all boycott Chanel, do you think Karl will lower the prices?
Images: Lilly Pulitzer/Target; 20s_lady/Twitter