See 100 Years Of Mexican Beauty In One MInute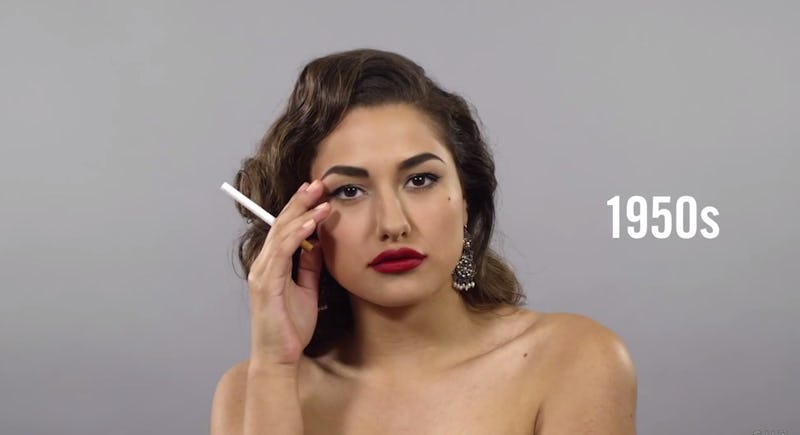 It's time for another beauty flashback! This video takes us back over 100 years of Mexican beauty, and these women sure knew how to make beauty statements.
Cut LLC, the creators of the now famous 100 Years of Beauty in 1 Minute series, has been releasing videos highlighting the beauty trends through the decades in individual countries, and the latest episode features Mexico. The video opens in 1910 during the Mexican Revolution, and the women were by no means sitting on the sidelines looking pretty. (Well, they looked plenty pretty, but they were pretty fierce, too.)
Transitioning through the 20s, 30s, and 40s, the beauty trends were not unlike what we know from American history. From pearled flappers, to delicate curls, to underpinned coifs, glamor was definitely a theme. The 1950s were all about Hollywood glam, showing the model dolled up with bold red lipstick, finger waves, and even a long and slender cigarette. The 80s brought the flirty fun, with a high side pony and bubblegum pink cheeks and lips, but the 2010s felt like an amalgamation of all the decades. With loose, cascading curls and bright lipstick, the current decade is timeless, influenced by all those trends that came before it.
Images: Youtube