A 'Lizzie McGuire' Reunion Happened, Guys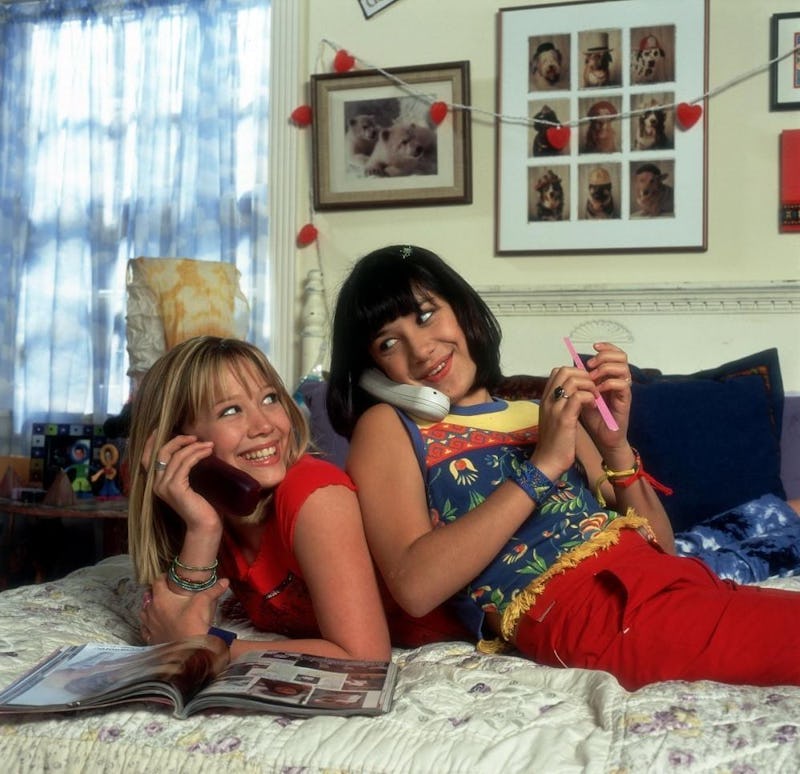 There are only a few things my thoughts consistently concern on a day-to-day basis: The National (specifically, Matt Berninger's voice and what a thing of beauty it is), when I'll be able to buy a real Back to the Future-style hoverboard, food, and whether or not we'll ever see a Lizzie McGuire reunion. I know, the latter is a weird thing to wonder, but what can I say — as a child of the late '90s/early '00s, Lizzie McGuire will always be my jam. Not only did Lizzie and co. teach me a ton of valuable life lessons (and also about how to rock crimped hair), but she and her weird animated self grew up with me. As Lizzie went through life's trials and tribulations, so did I, and it was great to see the issues I faced depicted on screen in the show.
So, it goes without saying that I am REALLY, REALLY excited about Jake Thomas's (Lizzie's little bro, Matt, in the show) new Instagram post, which includes him, Hilary Duff, and Lalaine hanging out. In other words, guys, A LIZZIE MCGUIRE REUNION HAPPENED.
Though the circumstances or venue aren't specified — though, to me, it looks a lot like a bowling alley because...I mean, those are clearly bowling pins in the background — the smiling faces of Lalaine, Duff, and Thomas are clear. Plus, there's the caption: "So this happened last night... #LizzieMcGuire."
Now, if you'll excuse me, I'm going to go fall to the ground Amy Schumer-in-Kanye West-and-Kim Kardashian's-presence-style, because I AM NOT WORTHY.
Image: Disney