Which 'Full House' Alum Is Now a Go-Go Dancer?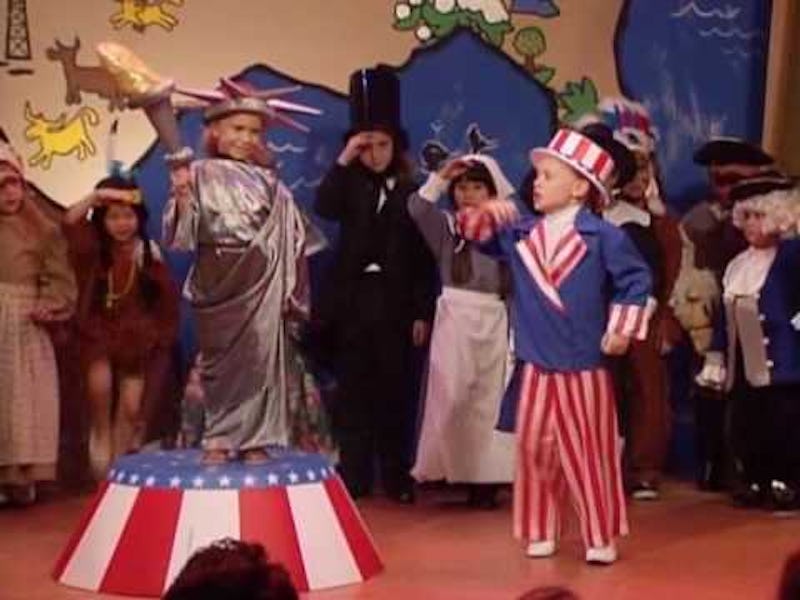 This week, stars from our collective past seem pretty committed to blowing our minds. First, we find out that Kevin G from Mean Girls is, like, a regulation hottie, and now we get an out-of-nowhere update on Derek from Full House. Remember Michelle Tanner's blonde, kind of annoying friend? He was played by Blake McIver Ewing, an actor who had a pretty good career in the 1990s who's now he's a go-go dancer. It's kind of amazing.
Ewing's life took a different path than his fellow Full House brethren: Smart Guy star Tahj Mowry and Jurnee Smollett-Bell, who starred on the later seasons of Friday Night Lights and can now be seen on Parenthood, both enjoy legitimate acting careers after playing Michelle's friends on the series. But Ewing (who, it should be noted, is fielding a comeback in a new Bravo show) moved on from The Little Rascals and Hey Arnold! to a career decidedly more suited for an R rating.
Ready to see the child actor in a way you never thought you would? Like a true '90s kid, Ewing loves social media and posts tons of photos on his Instagram account. A pretty solid majority of them feature Ewing in his go-go gear. Enjoy, but beware that you might never be able to watch a Full House rerun again.
Images: ABC, blakemciver on Instagram