13 Gorgeous Angel Wing Tattoos From Instagram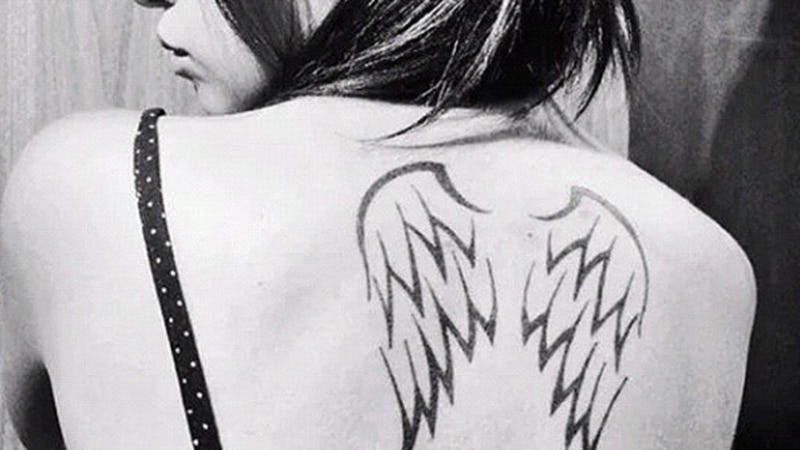 There are a lot of tattoos out there that get a bad wrap, and angel wing tattoos happen to be one of them. Too girly? Too cliché? More like too badass! People get inked for different reasons, and should feel unabashed by their choices. Tattoos can deeply personal (in most cases), and should a judgment-free zone.
Whether large or discreet, tattoos are what you make them. Angel wing tattoos have a wide range of artistic value. Just a quick scroll through Instagram shows just how vivid and detailed these tattoos can be — plus, they look pretty striking no matter the placement.
Celebrities such as Nicole Richie, Ashley Tisdale, and Amanda Bynes all sport these angelic tattoos, and you better believe these girls don't think their tats are lame. If you're going to spend the money, you should own it. There is nothing cliché about rocking your tattoos.
Prepare to have major tattoo envy. These Instagrammers brought it with their angel wing tattoos. From colorful to classic, these tattoos are powerful. If you're thinking of getting some angel wings inked, take a look at a few creative ways to rock the trend.
1. Artistic
2. Fallen Angel
3. Subtle
4. Guidance
5. Broken Wing
6. Colorful
7. Decorative
8. Detailed
9. Arm Band
10. Sultry
11. Graphic
12. Tiny
13. Simple
Images: @mayyveron/Instagram