The New 'Magic Mike XXL' Trailer Gives Us Answers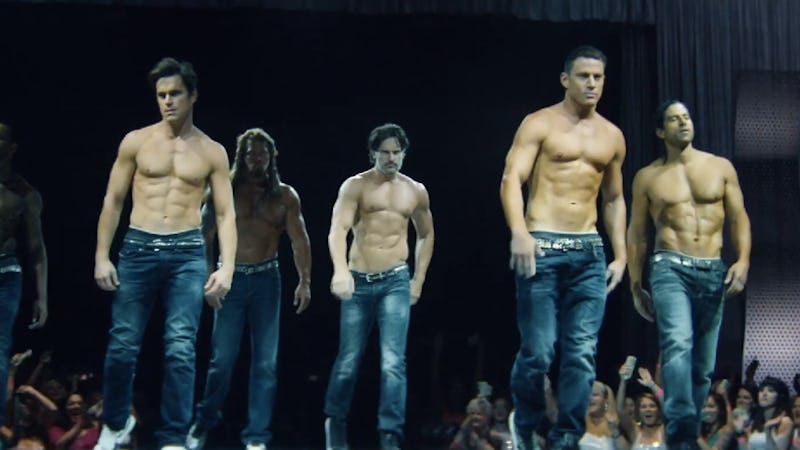 After giving fans some half-naked posters and stripping-packed movie teasers and clips, the new Magic Mike XXL trailer is finally delivering some answers about the plot of the sequel. Don't worry — there is still plenty of shirtless Channing Tatum to go around, but now there is a general idea about the storylines, too. In the new footage, the guys are driving around in a brilliantly-named food truck called Fro Yo Body! from one convention to the next, stopping for some private sessions along the way. Andie MacDowell and her friends are enjoying some wine with the guys when she says, "I wish we had known you guys back in our day." To that, Joe Manganiello (Big Dick Richie) replies, "I'd say it's still your day, ma'am," and suddenly she's in his arms, unzipping his shirt.
Other newcomers to the franchise include Donald Glover — who is seen driving and saying, "We're like healers or something" in reference to the power of their stripping — and Amber Heard, who only appears for a few seconds. Two of the best lines from the trailer comes from Jada Pinkett Smith, who interrupts a group huddle to say, "It's not bro time, it's showtime" and announces, "We're gonna see if he still has some magic in that Mike!" Oh, I bet that he has plenty of magic left, and there are only two months until the gang hits theaters on July 1.
Image: Warner Bros./YouTube