Coach's Exit On 'New Girl' Is Heartbreaking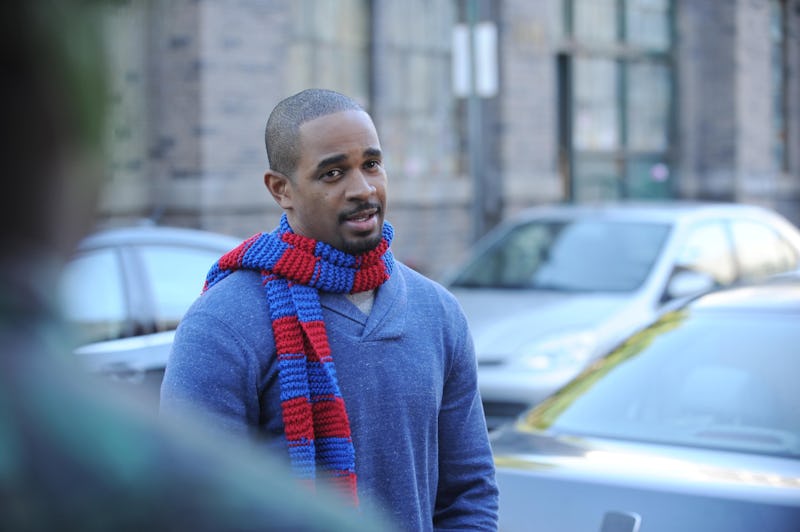 We knew it was coming and still it didn't make Coach's New Girl exit any easier to handle. During Tuesday night's New Girl Season 4 finale, aptly titled "Clean Break," Coach tried (and failed) to make a clean break from the life he once knew and set out to explore the joys of the East Coast. (Just wait until winter, my friend.) But the gang couldn't let him leave without giving him a good old tear-inducing send-off. Don't get me wrong — I'm extremely happy for Coach to enter the next chapter of his life, but it's always hard to say goodbye to such a great character.
I mean, this is a guy who has wormed his way into our hearts for the better part of these past two seasons with his deadpan humor and sensational dance moves. So to see him part ways with his beloved loftmates was nothing short of heartbreaking. But if we had to part ways with him, New Girl did a fantastic job of going about doing it and even made sure to leave things so that Coach could easily pop up for an episode or two (or ten) sometime in the near future. (Pretty please?)
Between Winston dressing up like Lady Liberty to the big group hug to Coach's final wave out the passenger side window, this truly was an episode guaranteed to give you ALL the feels. (No, I'm not crying, YOU'RE crying.) But hey, for all we know this could eventually inspire the entire loft to plan a cross-country road trip to the Big Apple to see their old friend. And I would certainly be down for that. So I'm not going to say goodbye to you, Coach. Because it's not goodbye. It's more like, see you later.
We love you too, Coach. And you'll certainly be missed.
Image: Ray Mickshaw/FOX