Luann Found Out About Carole's Secret Boyfriend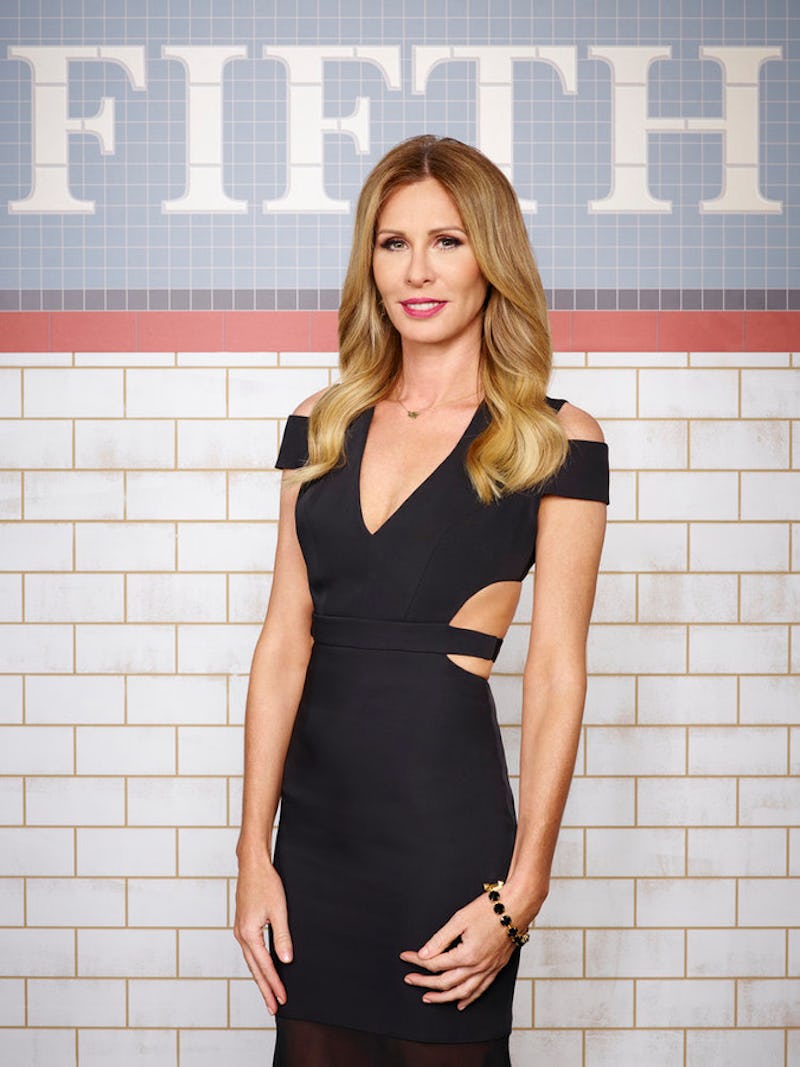 It's not unusual to see one of the cougars of The Real Housewives of New York City date a much-younger man. However, the Housewife doing the cradle robbing is typically Sonja Morgan, so to see Carole Radziwill get involved in it is a bit unexpected, even if none of the Housewives really seem to care that her beau is much younger than she is. Well, everyone except Luann de Lesseps, who finally found out about Carole's relationship with her niece's ex Adam, and she was none too pleased about it.
As you probably remember, Carole met younger-than-30 Adam at Luann's house in the Hamptons while he was cooking a meal because he's a chef. Adam had Carole "at merlot," and the two soon started dating when they got back to Manhattan.
Carole waited and waited and waited to tell Luann that she's dating Adam, who is basically an honorary members of the de Lesseps family. Not only is Adam friends with Luann's son Noel, but he also dated Luann's niece, who is presumably closer to Adam's age. Yikes. OK, now I understand why Carole was so hesitant to tell Luann about their relationship.
I figured the whole thing would make Luann kind of uncomfortable, and it's understandable why. She's kind of caught between her niece's feelings and Carole's, which is a tough spot to be in. Though Adam is younger than Carole, they're both single adults able to make their own decisions about who they get romantic with, so in the end, this seemed like something Luann would just need to get over.
But that was before Luann sat down to talk with Carole about the relationship, and I heard some details that don't make me feel too great about this relationship. Not only does Carole know Luann's niece, and they've hung out together, she has talked about Adam with her! Ahhhh, that just seems weird and slimy to me. Does Adam know this? Carole could know all of these personal details about Adam that he's not even aware of. I'm not saying Carole was trying to sabotage their relationship or anything, but no matter how you slice it, this doesn't look great. This is just too close for comfort.
Then there's the fact that Adam is leaving New York for some farm on Nicaragua soon. And Luann's niece will be there. Yeah, trust that gut feeling you have. It does not sound like things are going to end well for Carole and Adam, unfortunately. Let's just hope the usually easy-going Carole is really just having fun with him like she says she is and not falling for him. Nobody wants to see her hurt.
Images: Mathieu Young/Bravo; realitytvgifs/Tumblr