These Cute Dog Photos Will Make Your Day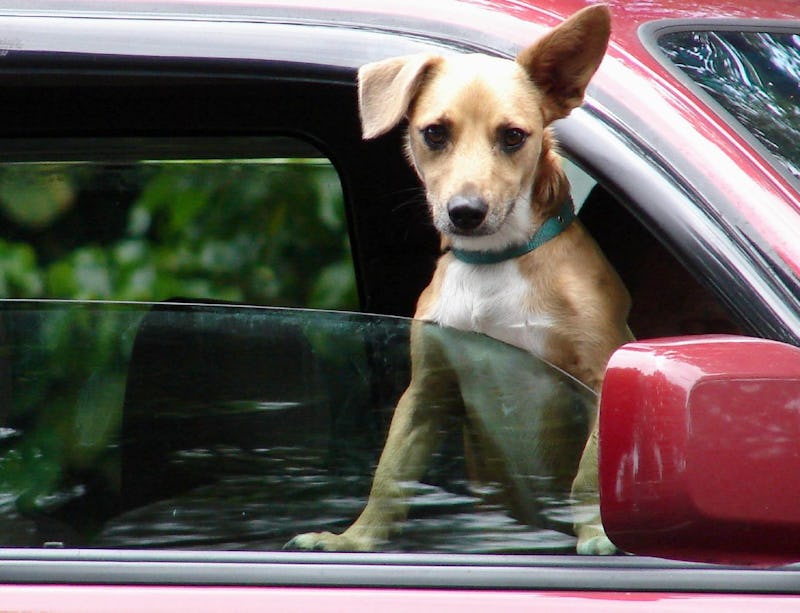 In my opinion, there are very few things in this life better than cute puppy photos, but photographer Theron Humphrey has taken the notion of cute animal pictures to a whole new level: He's been capturing beautiful, Instagram photos of his dog going on adventures all over the Midwest. Humphrey's dog, Maddie, is shown doing all sorts of adorable, puppy-friendly activities like camping, swimming, straight lounging on a couch while catching up with Game of Thrones, and even hanging out in the sidecar of a motorcycle. Can I please have that dogs life?
This isn't the first time people have documented their pets adventures on Instagram. Back in February, Biddy the traveling hedgehog gained popularity for probably having a more exciting life than you do and also looking generally adorable all over the Pacific Northwest. Last year, we were also graced with Priscilla, the mini pig and her sylish outfits that included blue tutus, pearls, and bikinis in which she looked significantly better than I ever have wearing any of those things.
Check out my favorites of Maddie's adventures below and for even more, and follow the photographer and instagrammer himself at his account, thiswildidea.
1. Maddie snuggling so hard in a sleeping bag.
2. Maddie looking out at the long, long road ahead of her.
3. Maddie being a dare-devil.
4. Maddie frolicking through the sunflowers.
5. Maddie on top of the world.
6. Maddie pensively admiring the beautiful world.
7. Maddie the unamused princess.
8. Maddie guarding the gates.
9. Maddie snuggling with a pretty lady.
10. Maddie all tuckered out.
Images: aloha_jan/Flickr; @thiswildidea/Instagram (10)