Stranger Gives Kindergartener Sweet Note On Bus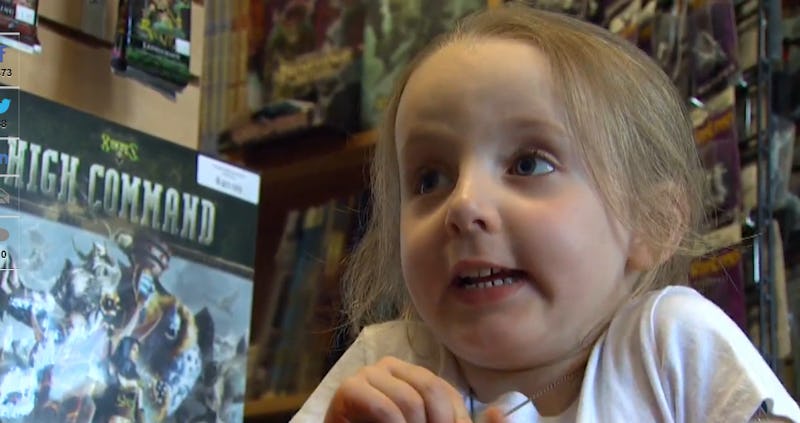 Starting anything new, especially something poised to become routine, is pretty scary. There are so many people and practices to learn and honestly, despite being an "adult," I still usually experience this anxiety the first time I do something like visit a new yoga class or start a part-time job. But I cannot imagine something scarier that the very first time you're expected to break from your cozy bubble and be surrounded by all foreign fare: Starting kindergarten. When a little girl set to start school in fall was talking with her mother, a stranger passed the 5-year-old an encouraging note on the bus they all were riding in Seattle.
Apparently Ella Mitchell, the nervous new student, was explaining her fear mostly stemmed from the challenge of learning to read. I can imagine but cannot personally recall the pressure to master literacy. After all, it's sort of necessary to, you know, harmoniously move through life. It can be a super intimidating prospect. Anyway, a man on the bus overheard Ella and her mother, Alaura Mae, chatting when he quickly scribbled an encouraging note to the small child. When exiting, he passed it along to Alaura. "At first I was like 'dude, why are you giving me a note on the bus?' but then I read it and was like 'oh, because you're awesome,'" she says.
Truly. Here's what he handed over:
This is the complete transcript of the sweet sentiment:
When you practice letters enough, and the sounds they make, they'll start to work together and make sense, and then you'll be reading. When you can read, you'll know what EVERYTHING says. All the signs, all the names, all the books, writing is EVERYWHERE if you look. Soon you'll be able to read books, and everything there is to know is in them! You'll be able to find out whatever you want! It probably won't be easy, but it won't be hard forever. It's going to be so exciting! Good luck!
That is so thoughtful. Also, I remember as a little kid after a certain point, all encouragement your parents or family dole seem sort of...necessary. Sometimes it takes an "unbiased" person to dish you the nerve you deserve.
Ella and her mom reminisced on the random yet wonderful experience in a video for their local news station, KING 5. Their gratitude and glee were palpable. Ella even showed off her ability to navigate the letters in the bus note and it's legit impressive. But look at these faces:
The man left the bus before a proper thank you could happen. Since he moved so fast and it was such a curious instance, neither mother nor daughter got a good, identifying eyeful. Mae instead posted the note on social media, expressing gratitude in a more into-the-void kind of way. Of course, though, social media shrinking the planet as it does, Mae found a friend of hers who confided that she was actually dating the note writer.
Mae had the extreme satisfaction to then personally thank the man who restoring her daughter's hope in tackling reading. "He said he struggled a lot with learning to read as a kid," she says. "And remembers how frustrating it was and he didn't want her to have the same frustrations."
Now how does Ella feel about starting kindergarten? "I'm so excited," she says. And yeah, she should be.
Images: KING 5(3)