Did Chrissy Just Recycle A Kim K Look?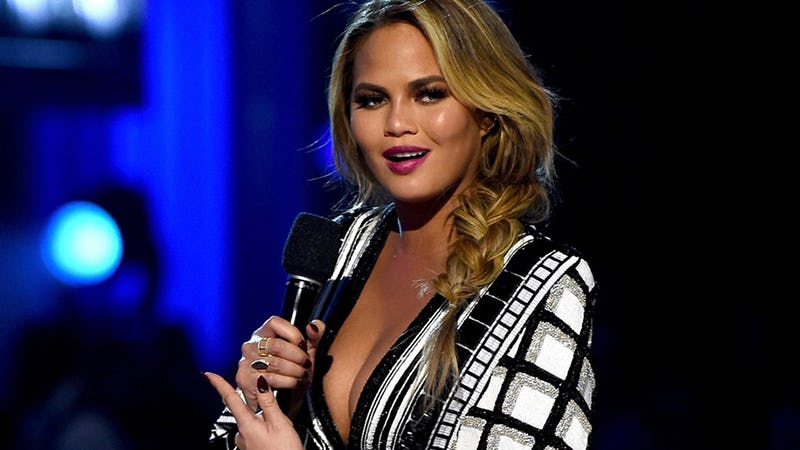 We've definitely seen stars wear the same thing twice, and tonight at the Billboard Music Awards, Chrissy Teigen rocked a gorgeous minidress that we've definitely seen on Kim Kardashian wear in the past. While some may consider repeating a dress to be a grave fashion offense, both of these ladies rocked the look in unique ways.
Back at the 2014, MTV Video Music Awards, Kim Kardashian rocked this plunging and short patterned minidress and stunned on the red carpet. Kardashian's style has always been sexy, as has Teigen's, so it's really no surprise that they rocked a similar look. Teigen's look at the Billboard Music Awards tonight was giving the world some serious Barberella vibes and featured a plunging neckline, one that is similar to outfits that Kardashian has worn in the past. After all, Kim does have a penchant for sexy attire.
Tonight, while their dresses were similar, they weren't identical. Teigen donned the black and white version of Kim's multicolored frock — plus, the two gorgeous women styled their ensembles differently. Teigen opted for simple sandals with an ankle strap while Kardashian went for a booted look. Regardless of whether or not the repetition was known to Teigen, the truth of the matter is that it actually, doesn't matter that much. Both ladies rocked the dress flawlessly, and hey, it basically just means they have good taste.
Images: Billboard Music Awards/Instagram; Getty Images