There's A Surprise 'Bachelorette' Contestant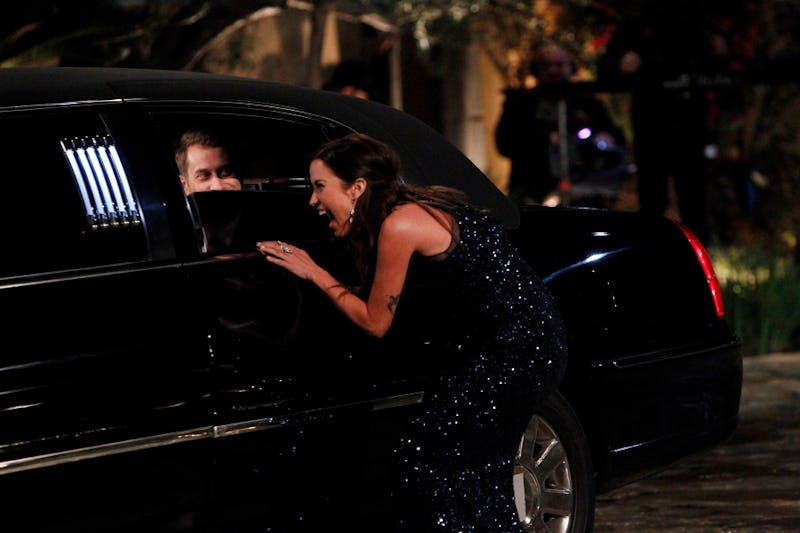 As if this season couldn't get any crazier, Nick Viall is back on The Bachelorette to compete for Kaitlyn's heart. For those of you who watched Andi Dorfman's season, Nick may be familiar to you as the guy who chastised Andi on live TV for having sex with him and then dumping him. So, suffice to say, the promo for the season shows not all the guys are thrilled that he's trying to win favor with Kaitlyn. Some seemed concerend he'd treat Kaitlyn the same way he treated Andi, and others felt he'd already had his chance and didn't deserve a slot on her season. But Bachelorette fans should give Nick Viall a chance... after all it's been a year since he's been on TV.
People can change a lot in a year, and he shouldn't be marked with his reality TV mistakes for life. And, to be honest, his feelings towards Andi during that finale were pretty warranted. Maybe he shouldn't have chosen live TV to talk to Andi about their actions Fantasy Suite, but it's valid that he wanted to know why he was sent home so soon after they were intimate.
Things didn't work out for Nick on The Bachelorette last year. But, if that season showed us anything, it's that Nick believes in the process. He's the kind of guy who isn't just into reality TV for the sake of being famous; he really wants to find love. If he thinks he can hit it off with Kaitlyn, he deserves that chance just as much as any one else does. And, in the end, it's Kaitlyn's choice whether she wants him there or not — and she's going to do what's best for her. If that's keeping Nick around, then we owe it to her to respect her decision.
Images: Rick Rowell/ABC; imgur