See Celebs Celebrating Red Nose Day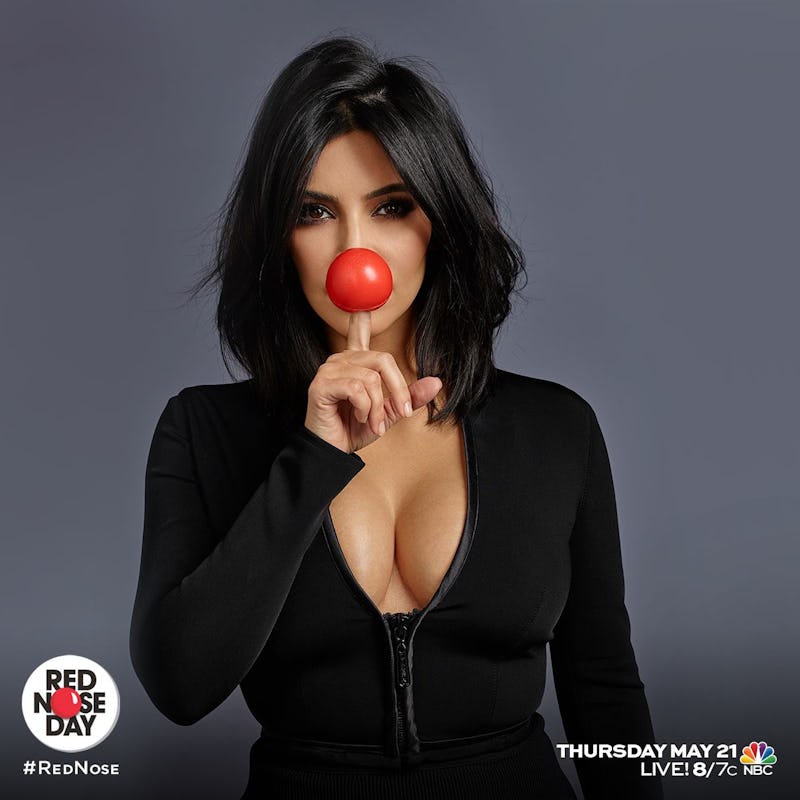 You've probably been hearing a lot about something called Red Nose Day for the past few weeks, thanks to the likes of Anna Kendrick, the cast of Orange Is the New Black , Nikolaj Coster-Waldau, and Peter Dinklage performing in various sketches to promote it. Well, the day as finally arrived: It's Thursday, and there's a live comedy show tonight on NBC. To celebrate, your favorite celebrities have been supporting Red Nose Day, and sporting their own red clown nose — and I have the photos to prove it.
The basic gist of Red Nose Day is that it's a campaign to help raise money for the youth living in poverty. Kendrick starred in a female version of Indiana Jones and The Last Crusade , while the OITNB cast was featured in a gender-swapped Reservoir Dogs — and both Coster-Waldau and Dinklage sang a rendition of a Game of Thrones musical. All these shenanigans were lead ups to Thursday: The Red Nose Day fundraiser will kick off Thursday on NBC and will go from 8 PM to 11 PM EST. All sorts of A-list celebs will come out for the festivities to promote the charity, which seeks to raise money for kids and teens in poverty. The special will include musical performances, Funny or Die-produced videos and more comedy.
You can find more about Red Nose Day at its official website. To kick things off before the night of frivolity, here's a photo gallery of everyone from Neil Patrick Harris to Chris Pratt to Kim Kardashian donning that infamous red nose you've been seeing everywhere.
Neil Patrick Harris
Reese Witherspoon
Anna Kendrick
Cheryl Burke
Gina Rodriguez
Jessica Szohr
Taylor Kinney
Robbie Kay
Courtney Lopez
Anne Hathaway
Maria Menounous
Mario Lopez
Nick Canon
Sophia Bush
January Jones & Anna Camp
Jackie Cruz
Redfoo
Ed Sheeran & Kermit
Kim Kardashian
Chris Pratt
Image: NBC