Best Man Turns His Speech Into An Action Movie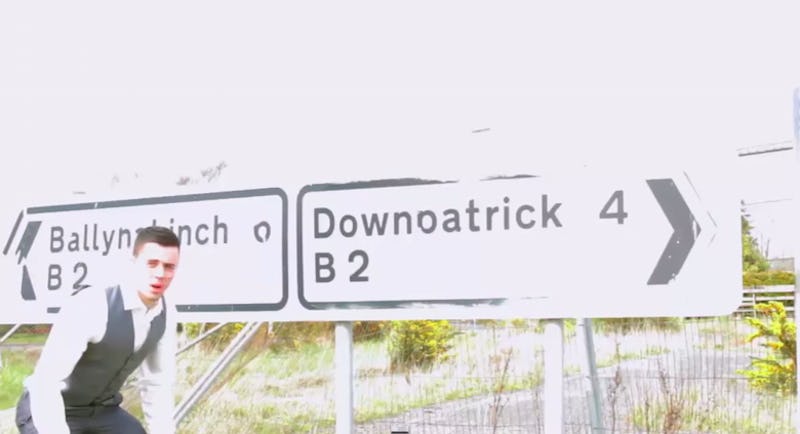 Anyone who has served as Maid of Honor or Best Man for a wedding is well aware that giving a speech at the reception is no easy task. You're up in front of a bunch of people who would, frankly, rather be moving on to the cake, and there's pressure to tick a lot of boxes: To be simultaneously funny, articulate, emotional (but not awkwardly emotional), brief (but not too brief), and, for God's sake, not boring. One creative guy in Northern Ireland managed to hit all the right notes by turning his best man speech into an action movie.
Ciaran "Mozy" Morrison joins the hallowed ranks of Best Best Men Ever with the video he made for his friends' Connor and Rochelle's wedding. Based on the premise that he forgot to bring his speech to the reception, the video shows Morrison embarking on an epic journey—traveling by land, sea, and, er, horse—to retrieve his speech from home, while the '80's classic "Push It To The Limit" (from 1983's Scarface) blasts in the background. Along the way, he finds the time for a quick pint (because of course) and a bit of laundry before retrieving his speech to celebrate the newly-minted Mr. and Mrs. Denver.
Brace yourselves for a wild ride, guys. Morrison's exciting escapades include ...
Running across the countryside
Kayaking
Riding a noble steed
And … this.
Good work, Mr. Best Man!
Images: YouTube (5)