A "Scientific" Breakdown Of Seth Cohen's Appeal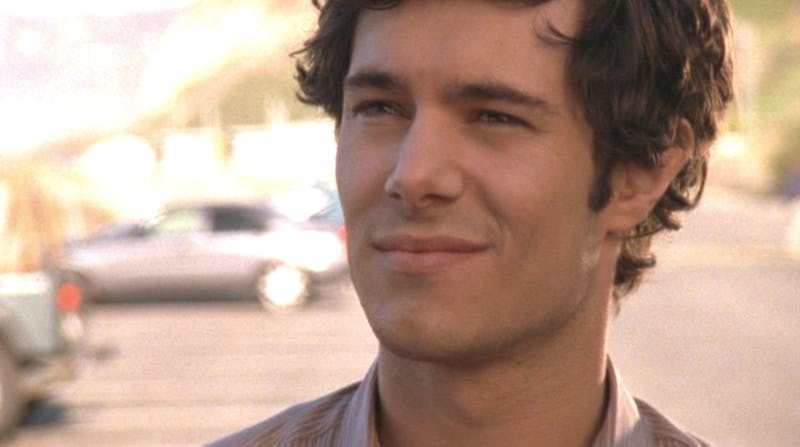 Ryan Atwood may have been the brooding bad boy from Chino, but it was The OC 's Seth Cohen who quickly became my standard for boyfriend goals. Over the course of the drama's four seasons, the outcast-turned-coolest-nerd-ever swept viewers off their feet with his awkward banter, even more awkward grand gestures of affection, and endless supply of pop culture references. In short, he left many of us pining for him and praying that we might one day receive a Seth Cohen Starter Pack.
After all, someone like Seth doesn't just appear in your Tinder feed every day. His combination of quirkiness, wit, and refusal to conform are what made him one of the most revered teen TV characters of the '00s. (And, somewhere in there, he even managed to teach us a few things about relationships.) So, queue up your Seth-approved mix of the best music from The OC , as I break down exactly why the comic book geek stole so many hearts.
Whether he was standing atop a coffee cart, proclaiming his love for Summer, dangling upside down from a roof in the middle of a thunderstorm — a la Spider-Man — or popularizing iconic pop culture phrases like "Chrismukkah," he'll always be the Captain Oats to my Princess Sparkle. And these are the very "scientific" reasons why:
Image: FOX; Caroline Wurtzel/Bustle