'Silicon Valley' Wins At CCTVs & It's Conflicting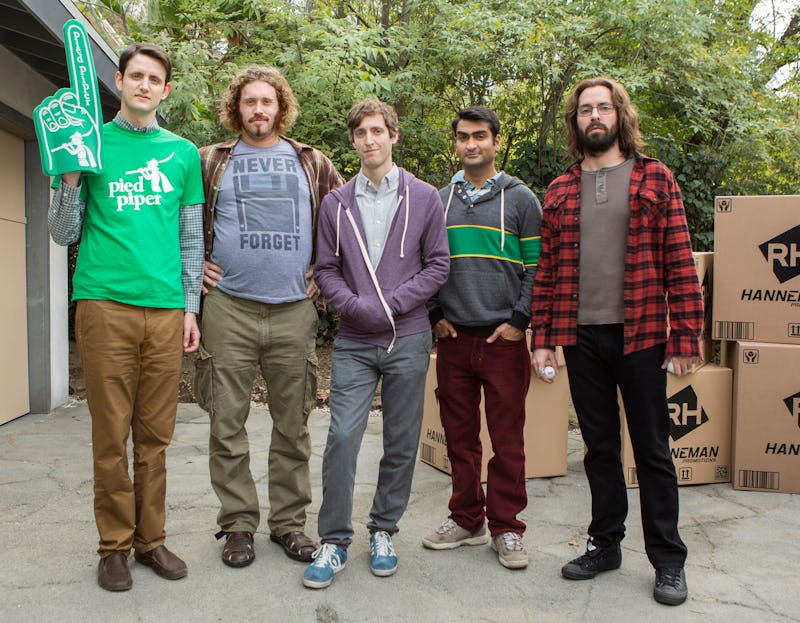 This might be a controversial opinion to have, but I genuinely believe that the Critics' Choice Awards (both in movies and TV) is one of the best — if not the best — awards shows for projects that deserve widespread respect and recognition but don't always get it. Honestly, what other awards show would recognize the absolutely perfect Broad City on Comedy Central, the FX series You're The Worst, or Chris Messina's always amazing performance in The Mindy Project? On Sunday night's Critics' Choice TV Awards, the nominees for Best Comedy Series were quite formidable. Veep, Broad City, You're The Worst, Silicon Valley, Transparent, Mom and Jane the Virgin all deserve trophies, so the voting critics really had their work cut out for them. In the end they chose HBO's Silicon Valley and I've got to say, I'm torn by the win.
Here's my dilemma with the Silicon Valley win: I love the show. I hardcore heart it, truly. But at the same time, the Critics' Choice TV Awards nominated such great series as Transparent, Mom, Jane The Virgin, Veep and Broad City, which all feature powerful female or LGBTQ characters. Silicon Valley deserves great recognition because it really is a hilarious show. But in a year with incredible females either leading shows or running them, I wish we could have seen more wins for those incredible women. Maybe they'll fare better next year.
Image: Frank Masi/HBO