Gender Bending In The Office Space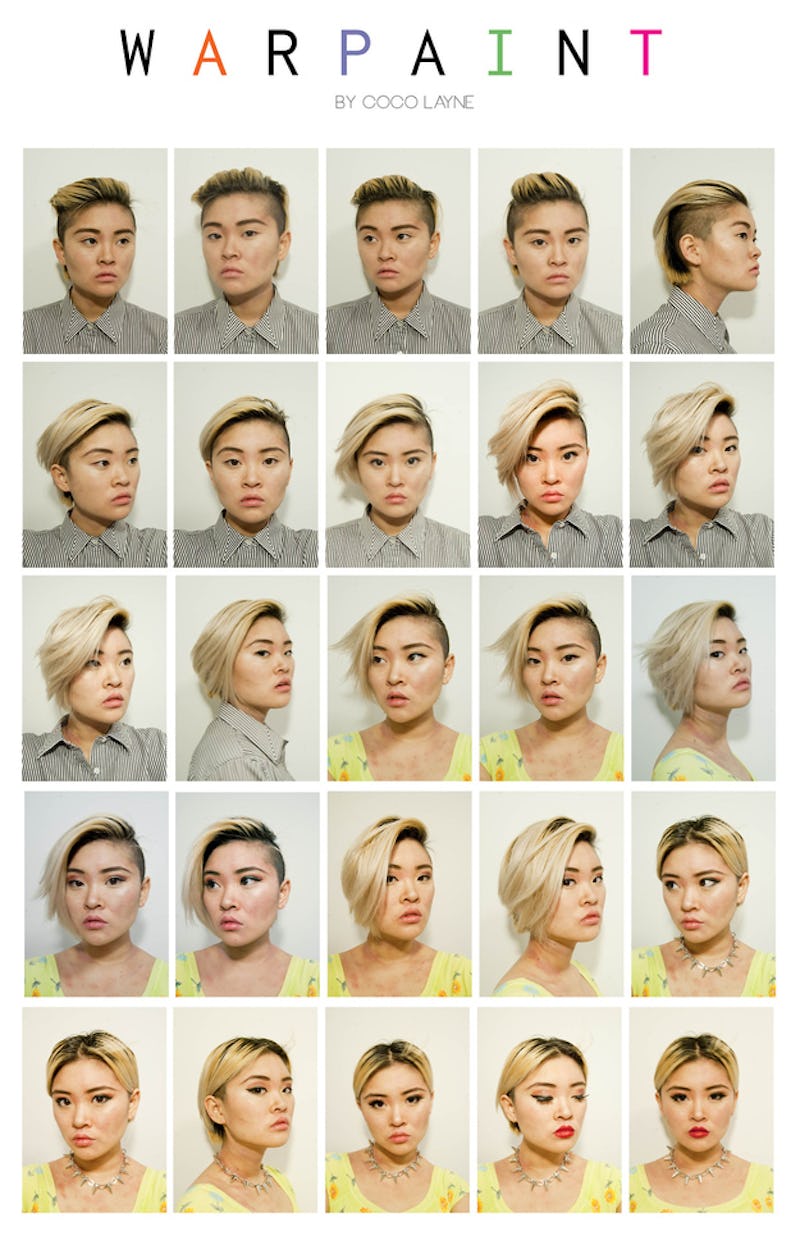 When artist Coco Layne shaved the hair off the sides of her head, she got an idea. Why not use the versatility of her hair, dress, and makeup, to experiment with gender representation? Wearing a wig for an interview, Layne landed a job with a conservative women's retailer where she had to appear feminine to fit in. "It was a really interesting experience to have to be in hyper-feminine presentation in the workplace," she explains.
Layne parted her hair down the middle to hide her shaved head and donned a full face of makeup for work. She calls her project Warpaint, pointing to the armor gendered presentation can serve as. "That's really the idea I wanted to explore in Warpaint," says Layne, "how one person could seamlessly go from each end of the feminine/masculine spectrum through presentation of makeup and outfitting."
"I identify as a queer femme person who prefers female pronouns," explains Layne, "so it's fascinating to see the nuanced correlations between how I present myself and the way people treat me." Layne changed her appearance ever so slightly for each picture, playing with our traditional and somewhat limited ideas of masculinity and femininity.
Check out a video of her transformation here:
Images: Courtesy of Coco Layne