Kristen & Will's Lifetime Movie Looks Bonkers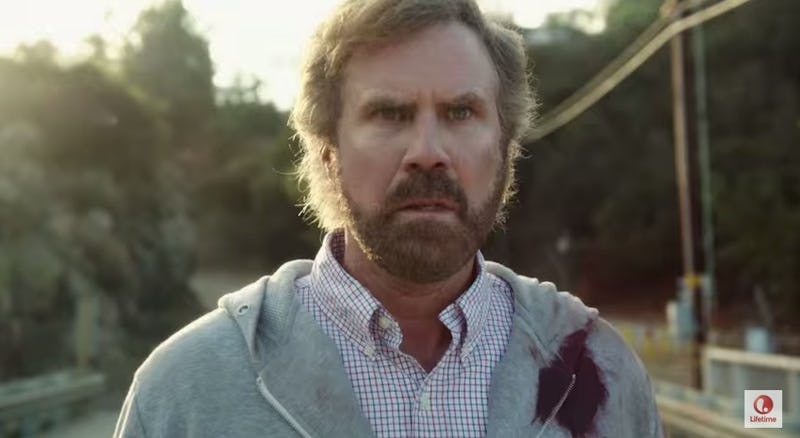 Earlier this year, it was revealed that former Saturday Night Live co-stars Kristen Wiig and Will Ferrell were making a Lifetime movie together called Deadly Adoption that may or may not have been based on a true story. Then, out of nowhere, the whole thing got cancelled. Except it didn't, really, because it's actually happening and it seems like it's going to be pretty insane — especially if you watch the brand new teaser trailer. It's only 20 seconds long and there are only a few sentences of dialogue, but I'm more excited after seeing it than I've ever been about anything.
Here's what we do know: A Deadly Adoption is a film made in collaboration with director Adam McKay, and sees Wiig & Ferrell as a rich couple who take in a young pregnant woman in hopes of adopting her child after she gives birth. It's meant to be a tongue-in-cheek homage to the genre of Lifetime movies, which are known for being super dramatic and over-the-top, and it'll be coming out just in time for the network's 25th anniversary. But before we get too ahead of ourselves, why don't we just take a second to watch this amazingly convincing trailer?
Back in April, Ferrell tried to convince everyone that the movie wasn't happening since we all found out about it, releasing the following statement that crushed the hearts of comedy lovers everywhere: "We are deeply disappointed that our planned top secret project was made public. Kristen and I have decided it is in the best interest for everyone to forgo the project entirely, and we thank Lifetime and all the people who were ready to help us make this film." Thankfully, that was a load of bologna and it's going ahead.
If A Deadly Adoption looks like something you'd like to see — and to be honest, I'd be shocked if anyone wasn't interested, to be honest — then you won't have to wait too much longer. Lifetime will air the movie on June 20. Get your popcorn ready!
Image: Lifetime/YouTube