Shawn B.'s Instagram Tells Quite The Story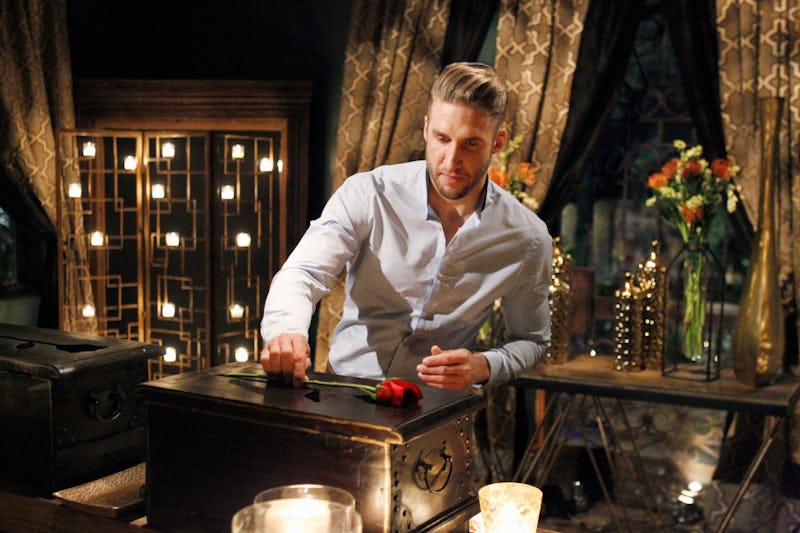 So, remember that time I conducted a highly scientific study during which I determined that The Bachelorette's Shawn B. is actually Ryan Gosling's long-lost twin? Well, it got me thinking: What else can we learn about Kaitlyn Bristowe's resident tall drink of water? Since regular ol' Internet stalking just wasn't enough for me — and, well, because these guys really weren't super famous before The Bachelorette, so there's not much info about them swirling around out there — I took to his Instagram to see what it can tell us about Shawn B.'s real life. (Can we finally drop the "B" now that the amateur sex coach is gone?)
Now, we already know that he looks like a mystical hybrid between Gosling and Calvin Harris, that he's adorable, and that Bachelorette producers are actively trying to make it seem like he's doubting his connection with Kaitlyn now that Nick Viall is officially back in the game. But, that's all show stuff, and I want to get to know him beyond the information ABC supplies. His prevalence on the show, and in my heart, has urged me to learn more, and I'm nothing if not an expert Instagram creep. Here are 13 things that Shawn's 'gram can teach us about his non-reality show existence:
1. He's Good With Kids
Always an important quality when looking for a husband, if you ask me.
2. He's A Dog Person And A Taylor Swift Fan
So, basically he's every girl's dream guy. As if we didn't already know that.
3. He Hangs Out With Models?
So, was this a one-off thing or does he regularly hang out with the likes of Gigi Hadid? And, does Kaitlyn know about his model connections? Is his connection to the fashion world the reason he knows how to get his hair so perfectly coiffed? I have so many questions.
4. He Looks Good With Long Hair
Just look at that sick flow. That's #hairgoals right there.
5. He Loves A Good Pic Stitch
I think every fourth or fifth picture on his Instagram is a collage. I'm not even mad, I'm just impressed.
6. All Of That Personal Training Has Paid Off
Did anyone else swoon and pause the TV when he lifted up his shirt to reveal his abs during last week's rap battle group date and then have a sudden desire to see more and never stop looking until the day you die? Cool, I just wanted to make sure I wasn't alone.
7. He's A Family Man
Kaitlyn has talked about how important her family is to her, and it's clear from Shawn's Instagram that he's extremely close with his. If these two aren't a match made in heaven, then I'm just going to have to be single for the rest of my life, because love doesn't exist.
8. He's A Little Basic
But, really, who doesn't love a good pumpkin coffee every now and again? #BasicAndProud
9. He Once Worked For An Insurance Company
OK, so I'm actually a little bit ashamed of myself for the deep stalking that went into this. I might have Googled Arbella Insurance along with Shawn's name found that he was, at one time, a Loss Control Consultant at Arbella in Windsor Locks, CT. Please try not to judge me too hard.
10. He Loves Teenage Mutant Ninja Turtles
#Same.
11. He Had A Hernia One Time, But That's Not Important Right Now
Aaaaaaand I lost my train of thought.
12. He's Good With His Hands.
A marketable skill if ever there was one.
13. He Was The Kid That All The Girls Had A Crush On In Middle School
I mean, I know I would have.
Image: Rick Rowell/ABC