Best Moments From 'A Deadly Adoption' Trailer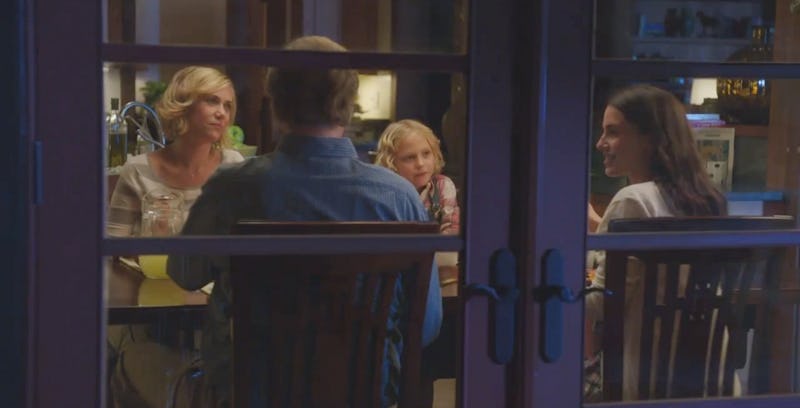 After much speculation, it seems like Kristen Wiig and Will Ferrell's Lifetime movie, A Deadly Adoption , is really happening. Back in April, fans were ecstatic to learn that the former Saturday Night Live co-stars were making a movie together. However, it was short lived, because Ferrell himself issued a statement that the movie was no longer happening. But now as the prospected release date draws near, more trailers are being released. And if this promotion for the movie is any indication of the movie itself, it's sure to be super dramatic and over-the-top.
Over the past few months, fans have been trying to gather more information about the plot. What we have so far on the movie is that it follows a wealthy couple housing a pregnant woman in hopes of adopting her unborn child. Coming out during the network's 25th anniversary, it is meant to parody everything we love about classic Lifetime movies. So you know there are going to be lots of murderous affairs. While not much as known about the rest of the plot, the new trailer does give us some clues. Here is a recap of some of the best moments.
But first, here's the full length trailer.
1. View of a Lake House
In classic Lifetime movie form, the new trailer reveals the setting is at a cosy house by the lake.
2. Jessica Lowndes Steps On the Scene
The 90210 star makes her first appearance as the young pregnant woman of the movie, aka Wiig and Ferrell's worst nightmare.
3. The Little Girl From Blended
Starring as what I'm assuming is Wiig and Ferrell's biological daughter is Alyvia Alyn Lind. You might also recognize her as Adam Sandler's daughter in Blended.
4. Kristen Wiig Looking All Motherly
I gotta say, I'm loving the bob haircut and bandana. No doubt, Wiig is the coolest mom on the block.
5. Happy Couple Shot
Don't they look so cute? The moment of peace before the major storm hits.
6. Stalker Stare
Does he really not feel that stare beating on his neck? And why are they sitting so close?
7. Seductive Gaze
In five seconds, she moves from harmless young girl to a girl you don't want to mess with.
8. Bye, Bye, Wiig
Anyone else getting some major Obsessed vibes here? She doesn't just want to be like Wiig's character; she wants to be Wiig's character.
9. Watching Children Sleep
What is she gonna do next?
10. Who Is This Guy?
Is he the father of the unborn child? If so, what's his motive?
11. Getting Closer
No doubt, girl is making her move. Ferrell, you better run.
12. Getting Mad
Wiig is clearly at her breaking point. How will she react next?
13. Following Wiig
As if watching their daughter sleep wasn't enough. Looks like Wiig is heading for trouble.
14. Crying Little Girl
Things are really getting emotional now. Who makes a young girl cry?
15. Intense Ending
Obviously, some time has passed. Her new appearance is really throwing me off, but I guess I (and you!) will have to check out the movie when it premieres on Lifetime to learn more. So far, it looks amazing.
Images: Lifetime (16)