"Influenza: The Musical" Is The Best Musical Ever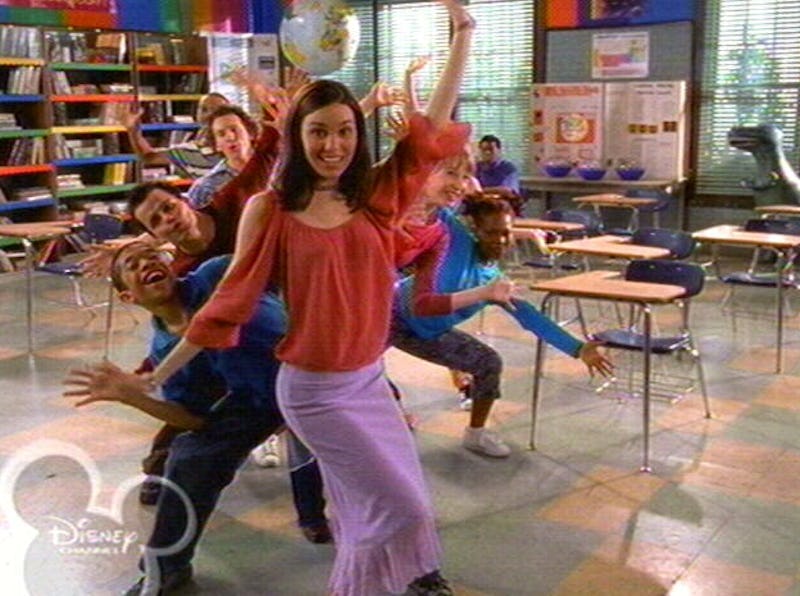 The early 2000s were a golden time for the Disney Channel: classics like Hannah Montana, Phil of the Future, Kim Possible, Lizzie McGuire, and The Proud Family reigned supreme. My ultimate favorite, though, was Even Stevens, starring a pre "I am not a celebrity" Shia LaBeouf (who played crazy younger brother Louis Stevens) and the always-on-the-Disney-bankroll Christy Carlson Romano (who played Type-A big sister Ren Stevens). And you can't forget about Beans! Even Stevens was the perfect blend of family heart, zany humor, and Disney Channel charm.
The best episode of the series? Season 2's "Influenza: The Musical." Real talk: I'm a sucker for um, pretty much any musical episode of a television series, but there's just something about the Even Stevens one that puts it at the top of my list for the show. Actually, it's on the top of my list of all musical TV episodes ever (sorry, Scrubs, but you got beat out this time). Come on: If you're a millennial, you know that I could sing, "We went to the moon in 1969…" and you could finish the line for me. The whole premise of the episode is that Ren has the flu and shouldn't go to school but does anyway, and so she is hallucinating that everyone around her is singing. Pretty standard plot line for a television musical.
But it's so much more than that. Let's journey back to 2002 (gosh, I can't believe this was 13 years ago), and let me tell you why "Influenza: The Musical" is the best musical episode ever.
Ren Really Let Go
Seeing Ren chill out a little (even if it was under the guise of her being super sick and not because, you know, she just took a chill pill and realized that high school is nothing in the grand scheme of things) was a lot of fun. She of course took it to Ren-levels of perfection, but for her, this singing episode was as relaxed as Ren Stevens gets. I mean, she got an F, you guys.
It Was Super Educational
How many of you out there only know the year of the moon landing because of Even Stevens? Is it just me? Well, in any case, the musical episode of Even Stevens combined fun, froth, and plenty of American history, and that's a good time for everyone.
The Music Was Pretty Fun
Watching Shia LaBeouf prance down the hall? Hilarious. The "Sixth Period" song. Genius. There was no need for any weepy tunes in this half hour: It's pure fluff, and that's perfectly okay. Who wants to be serious all the time anyway?
It Featured A Pre-Fame Shia LaBeouf
Shia LaBeouf began his career on Even Stevens before moving onto movies like Holes, Disturbia, and all 20 of the Transformers movies. He's gone a little off the performance art deep end in recent years, but I am just happy to remember where he came from.
The Premise Could Actually Happen
I've taken too much cold medicine before, and it feels weird. Almost like you could hallucinate that people are singing all around you. I wholeheartedly do not recommend that you give this a shot, but at least Ren experiencing people randomly singing had a reason behind it. This is unlike a typical musical in which there is no explanation for the singing.
Beans Was There
Beans made everything better, not in a fun way but in a Steve Urkel "did I do that" kind of way. Beans (and his love of bacon) always wins.
Do you have all the songs stuck in your head now? I think we need an Even Stevens reunion, you guys, stat.
Images: screengrab/Disney Channel; Giphy (6)