Where Is Emma From 'Degrassi' Today?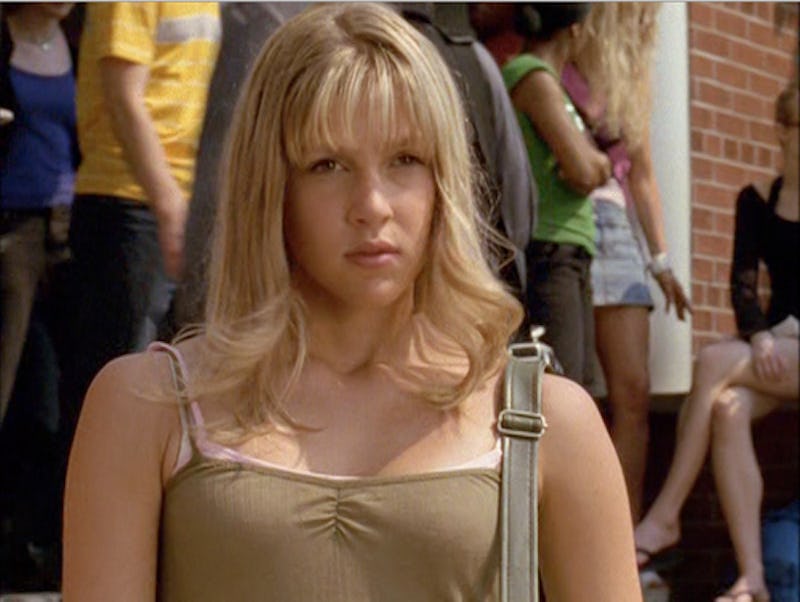 Degrassi is a very special TV series, because as all fans know, the Candian teen soap taught viewers pretty much everything you need to know about being a teenager. In its early seasons, we saw the world of Degrassi through Emma Nelson, the daughter of former Degrassi student (and original Degrassi Junior High cast member) Spike. Emma was one of my absolute favorite characters, and is still one that I miss most when I watch the newer seasons. (Like I'm giving Degrassi up just because I'm turning 23!) Emma was a rare kind of teen, and definitely a unique role model for young girls. She certainly wasn't perfect, but that just made you like — and relate to — her more. She was also strong, self-assured, morally grounded, and fiercely fought for what she believed in. While sometimes that made Emma come off as just a tad judgmental, you have to admire a teenager who bucks social norms in order to fight for gender equality and dolphins. The actress who played Emma was Miriam McDonald, and we can thank her for bringing us a truly fearless teen.
McDonald portrayed the feisty feminist for nearly 10 years and even appeared in TV specials like Degrassi Takes Manhattan after her official time on the show was over. And while most people are very aware of where certain Degrassi alums ended up (looking at you, Jimmy Brooks), some have been a bit under the radar since leaving the series. So where is McDonald now? Just like Emma, she is definitely not a kid anymore, and here's what she's been up to.
XIII: The Series (2011)
McDonald portrayed Sasha in one 2011 episode of this Franco-Canadian production, which is based on a Belgian graphic novel series and follows the events of the 2008 TV film XIII: The Conspiracy. You can check out her scene at the 27-minute mark above.
Lost Girl (2013)
McDonald appeared in two episodes of this Canadian supernatural series about a bisexual succubus. McDonald portrayed a "fae," one of Lost Girl's supernatural creatures whom attempt to pass for humans.
Orphan Black (2013)
Ahh, my two favorite things coming together: Orphan Black and Degrassi! McDonald appears as an assistant in the fifth episode of Season 1, titled "Conditions Of Existence." Though she does not make an appearance in the above trailer, her former Degrassi co-star Raymond Ablack, can be seen in the very first shot.
Wolves (2014)
This Canadian werewolf film stars Lucas Till (aka Miley Cyrus' love interest in The Hannah Montana Movie!) and Jason Momoa of Game of Thrones. Spoiler alert: It's about werewolves. Check out McDonald at the 45-second mark in the trailer above.
So what does McDonald do when she's not acting onscreen? The actress is into fitness, healthy living, and, of course, her dog. Check out some of her most recent Instagram posts.
In the Instagram post below, McDonald also mentioned updates about her real estate career, so it looks she's starting a whole new phase of her life.
Still, it's safe to say that no matter what McDonald does next, Degrassi fans will always lovingly remember her as the inspiring Emma Nelson.
Image: TeenNick