How To Lighten Your Hair With Lemon Juice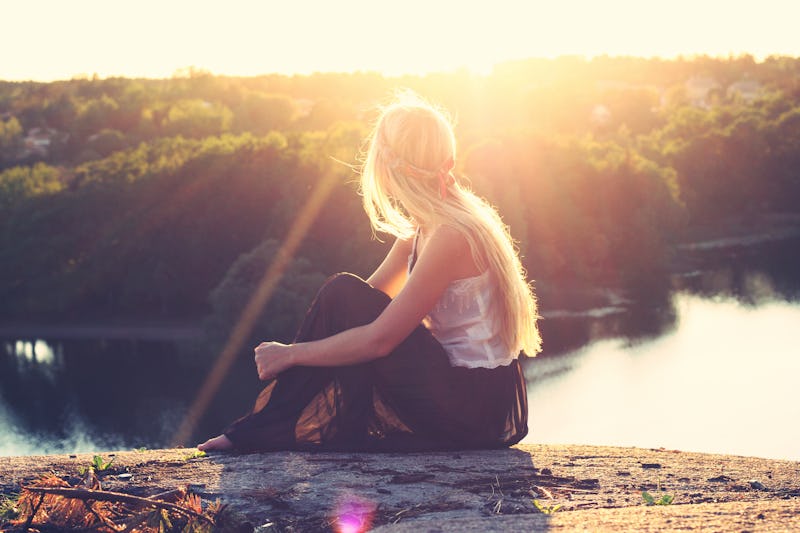 Now that summer is here, your need for sunny, beach-ready highlights is more than urgent. Fret not, because I've got a hot tip to teach you how to lighten hair with lemon. Because, let's face it, beautiful blonde highlights are great and all, but when each salon visit results in a cool $200 deficit, we start coming up with alternative solutions.
Highlighting hair with lemon works best when your natural color already ranges anywhere from blond to light brown. You are welcome to try this natural approach if you have black or dark brown hair, but users report that using this method—especially using it frequently—can result in an orangish or brassy tone. If that's what you are after, perfect! But if you want true blonde highlights in your naturally dark hair, you may want to schedule a visit to your hairstylist.
I've got three easy methods you can choose from to lighten hair with lemon juice. Before you decide, read through all of the options to see what sounds the best for your hair and go from there. With each formula, apply it to your hair and sit out in the sun to activate the bleaching process. (The heat from your hair dryer won't do as a sub.)
So basically, your homework this week is to sunbathe. And of course, to wear your sunscreen. Remember that changing your hair color with lemon juice is not a one step process. The change in color is gradual, so you may have to do it every week until you get the blonde tone you want. Look at you, with your organic hair color.
1. Simple Lemon Juice Highlighter
1 cup fresh squeezed lemon juice (~ 4 organic lemons...please no packaged juice)
1/4 cup warm water
1 squeeze bottle
Sunshine
Shake the ingredients, spritz throughout hair, then comb through with a wide tooth comb. Apply plenty of sunscreen, and go sit your fine behind in the sun. After 30 minutes or more, rinse hair then shampoo and condition as you normally would. Repeat each week until you get the desired results.
2. Lemon Highlighter For Dry Hair
1 cup fresh squeezed lemon juice
1/4 cup conditioner or coconut oil
Sunshine
If your poor hair is as dry as grass, don't subject it to lemon's acidity without some protection. By mixing your natural bleach with a moisturizing agent, you may protect already delicate ends. In lieu of a spritz bottle, scoop the mixture up and apply by hand. Once evenly distributed, comb through with a wide tooth comb. Then apply your sunscreen and follow the remainder of the instructions above.
3. Lemon Highlighter For Fancy Ladies
1 cup boiling water
3 lemons, juiced
2 bags of chamomile tea
1 tsp ground cinnamon
1 tbsp almond or coconut oil
Spray bottle
Sunshine
If you're feeling super DIY and want to add a touch of class to your backyard hair salon, incorporate a few tricks suggested by the team over at ELLE. Allow the tea bags to steep in the boiling water. Once the water has cooled, mix all the ingredients in your spritz bottle, slather up that sunscreen, and get your beauty sun bathe on. Reportedly the cinnamon and chamomile assist in the lightening process and reduce the acidity in your home made dye mixture. The oil serves the same purpose as the conditioner above: to soothe dry hair.
Enjoy the summer sun and all those extra dollars you will save by lightening your gorgeous hair with lemon!
Image Credit: Julia Caesar/Unsplash