Kate Moss' Daughter Is Embarrassed By Her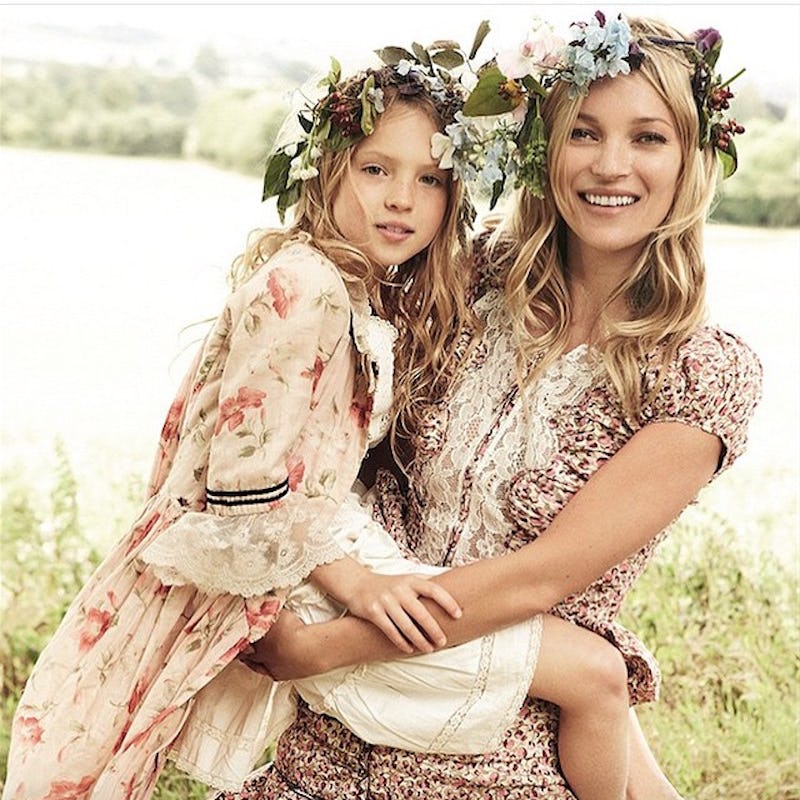 Even though she might be one of the most iconic supermodels of our time, at the end of the day, Kate Moss embarrasses her daughter Lila from time to time, just like any regular 'ol mother. As cool and chic as Kate Moss may be, her 12-year-old daughter told the world about how her mom isn't any different from your average embarrassing mom. The social media savvy youngin' was hosting a Q&A sesh on Ask.fm when someone asked her if she looked up to her mom as one of her idols. Lila replied with, "No, like every mum she's embarrassing and annoying but u love them rlly." Looks like Lila's got a case of the angsty teen.
Oh, and in case you were wondering, Lila has no intentions of following in her mother's "embarrassing" footsteps either. She is, however, considering a career in the fashion industry. "Mayb a fashion designer,...but defo not a model (sic)." Lila made sure to mention that she was a fan of her mom's best friend Stella McCartney, but she has no plans on filling in her mom's shoes, though she could if she wanted to. Lila is absolutely stunning.
Just last month, Kate and Marc Jacobs posted an Instagram video on Jacobs' account, which was a remix of the viral "Calling All The Basic Bitches" by YouTuber Lohanthony. Shortly after that, Moss made the headlines for calling an EasyJet pilot a "basic bitch" as she took her luggage with vodka in hand. Although her teenage daughter Lila didn't really specify what exactly it was about her mom that makes her cringe, I have a feeling stunts involving this whole "basic" trend might have her daughter running to cover her face.
Image: Luisaworld/Instagram