Read The Beginning of 'Pretending to Be Erica'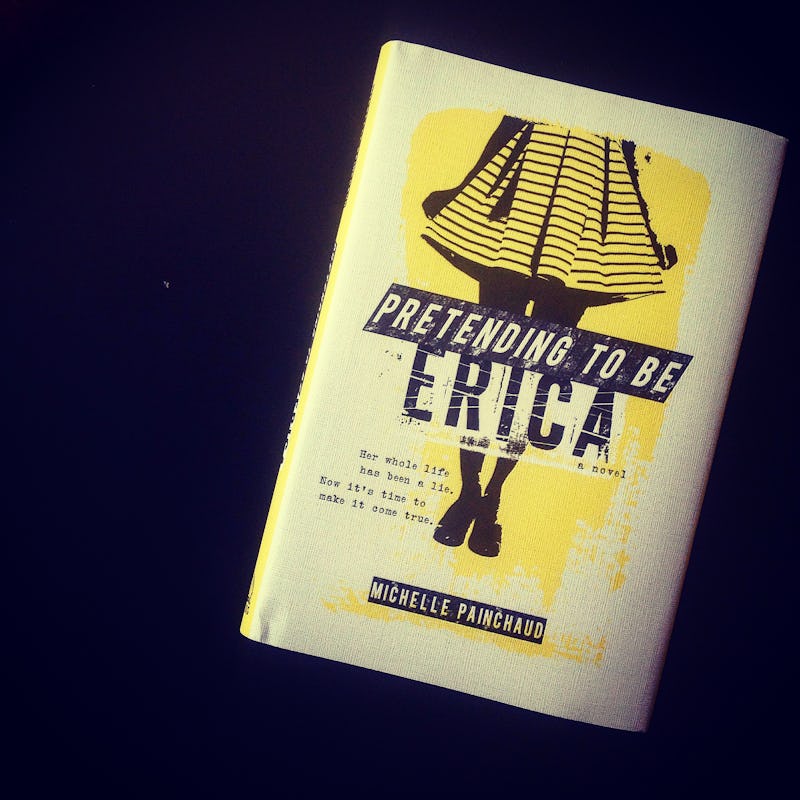 Violet is playing what LOST's Sawyer calls the long con. In Michelle Painchaud's debut Pretending to Be Erica , Violet and her con artist adoptive father Sal have been training since Violet was 5 years old to steal a legendary work of art hidden under a wealthy family's house. To do that, Violet is going to take Erica Silverman's place, the young daughter of that family, abducted and missing when she was 5. Pretending to Be Erica joins the ranks of thrilling con artist fiction and would make Catch Me If You Can 's Frank Abagnale darn proud.
Violet spends the majority of Pretending to Be Erica, well, pretending to be Erica, and you are going to love following her unique voice through the story. She's a standout character in a standout summer of great YA novels. Though Violet has been groomed for this very experience, even going through cosmetic surgery to look more like the missing girl, her confidence falters when she starts to care about the Silverman family and embodying two completely unique personalities begins to mess with her head.
Painchaud's debut doesn't hit bookshelves until July 21, but luckily Bustle joined forces with Viking Books for Young Readers to give you all an exclusive excerpt from the beginning of the novel. Be forewarned, though: Once you start reading, it's going to be really hard to wait for more.
Here goes! Get reading:
Images: Courtesy of Viking Books for Young Readers