When Does 'ANTM' Cycle 22 Premiere?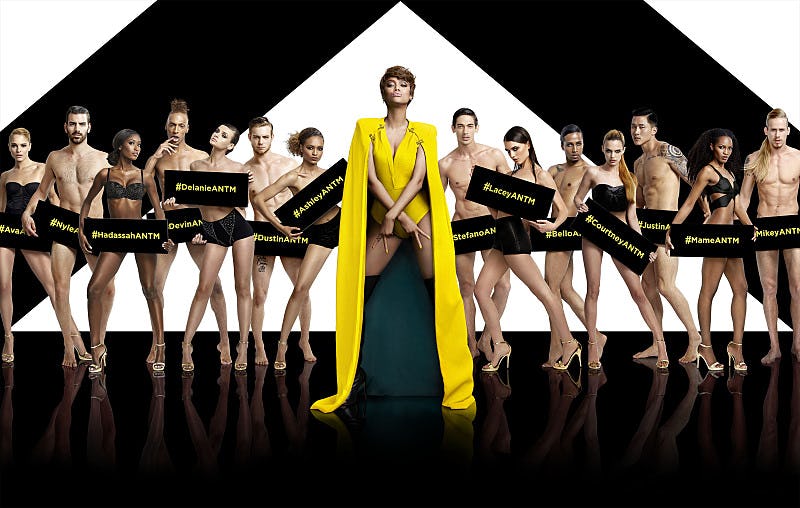 Have you been missing your weekly dose of Tyra Banks and company? I know I have. I mean, it's been much too long of a fashion drought since America's Next Top Model Cycle 21 had its two-part finale all the way back in December 2014. And, really: What even is television without all of the "editorial" war paint, the tear-filled makeover-induced breakdowns (here's hoping someone gets the Cruella de Vil treatment again this season, a la Shei Phan), and screaming brawls by the picturesque pool? I can't wait any longer, so when does America's Next Top Model Cycle 22 premiere?
Fortunately, fans of Tyra Banks and the show won't have to wait much longer to get back to the model house — because new episodes are heading our way in the beginning of August. That's right, ANTM Cycle 22 premieres on Wednesday, August 5 — so get ready to ride the bus with your favorite ultra-attractive (and, perhaps more importantly, ultra-dramatic) peeps. The only question is, what do Tyra and co. have in store for this season? And, what exactly do we know about Cycle 22? Let's review the very important facts.
1. It's The First Cycle To Feature Tyra's Pixie
Yep, Tyra joined the "short hair, don't care" club back in March... now, does this mean the poor model selected for a super-short crop for her makeover will feel special, rather than bawling her eyes out?
2. It's The Third Cycle Featuring Guys
Yep, the boys and their booching will be back for Cycle 22 — so hold onto your hats for some love triangle dramarama and hookup-fueled gossip!
3. We've Got The Same Judging Panel
The judges seem to be in near-constant flux on ANTM, but this cycle we'll be seeing the same friendly (and not-so-friendly) faces at panel as last cycle: The current panel includes Tyra (of course!), Kelly Cutrone, and fan-favorite Miss Jay.
Oh, and Yu Tsai will also be returning as creative consultant for the photoshoots.
4. But a different prize package
Last cycle, Keith Carlos took home a contract with NEXT Model Management, an editorial in Nylon, and a $100,000 deal with Guess. This year's lucky winner can expect the same contract with NEXT and the spread in Nylon, but instead of Guess, this year's sponsor is Zappos — and the America's Next Top Model winner will take home both a $100,000 contract with the brand, and a stint as the face of Zappos' luxury brand relaunch (which will take place in 2016).
5. The Contestants Are As Interesting As Ever
The Cycle 22 trailer featured a certain contestant who came to casting wearing a crown and a graduation robe... hmm. Other intriguing competitors include Nyle DiMarco, a deaf actor with a role on Switched at Birth under his belt, as well as a current Miss USA hopeful, and a former Miss USA hopeful (which begs the question, will the two pageant girls join forces, or become enemies?).
What do you think? Will you be tuning in for the melee on August 5? I sure will be!
Images: The CW Network; Giphy (5)