17 Times Kaitlyn Bristowe Was The Real 'Bach' MVP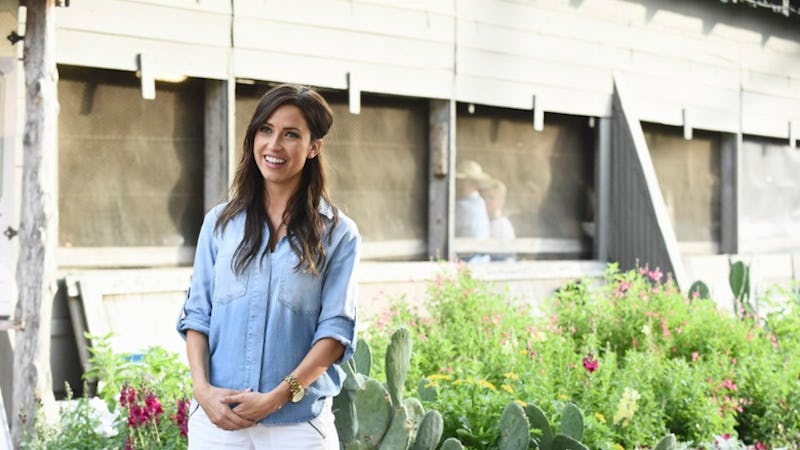 I've been a begrudging follower of The Bachelor/Bachelorette for longer than I care to admit. I say begrudging because, season after season, I grow weary of how predictable and formulaic the show has become. It's rare that The Bachelor franchise gives us a character like Kaitlyn Bristowe who is so devoted to being herself, in front of — and in spite of — the cameras. She has been the subject of much controversy this season but despite all the talk, Kaitlyn Bristowe is the realest Bachelorette in the history of the franchise and these 17 Kaitlyn quips show you just how down-to-earth she really is.
After literally dozens of seasons of skirting around the issue of sex and pretending like all of the contestants don't have a nasty case of blue balls by the end of the season, Kaitlyn finally bucked up and got some and, in the process, sparked some much-needed dialogue about the importance of sexual intimacy in a relationship (whether it's a televised one or not).
Kaitlyn Bristowe knows exactly who she is and isn't afraid to be herself, even if it pisses some people off. Furthermore, she is taking this process seriously and searching for all the of facets, including sexual chemistry, that make for a great relationship.
Kaitlyn Bristowe is literally a Bachelorette game-changer and these 17 quotes show just how real Kaitlyn Bristowe is. Hopefully the Bachelors and Bachelorettes who follow in her footsteps are taking notes.
On Sex with Nick Viall
"I don't think that's a crazy thing to sleep with somebody when you're trying to be in a relationship with them. I'm a 30-year-old woman, and I make my own decisions, and intimacy to me is a part of every relationship, and I don't know why everyone is so shocked by it. It's 2015." - Interview with ET's Nancy O'Dell
On Being Herself
"I really tried to be authentic. I wasn't going to go into it as someone I'm not, and someone I am is I make jokes and I love humor. So I wasn't going to hide that or put that aside for this. What I learned from it is that it shouldn't be a defense mechanism." - Interview with PopSugar about her time on Chris Soules' season of The Bachelor
On Letting the Hater's Hate
Kaitlyn Bristowe's Twitter has been a constant source of hilarity throughout the season, with Bristowe's sassy Tweets addressing fans and haters alike.
On Her Guilt About Nick
"I felt guilty about the timing. … I had a very strong connection with [Shawn Booth], and I felt guilt from that because that's not something I would do in my everyday life. … I'm in this crazy world where nothing really makes sense to me." - Interview with People
Her Goodbye to Her Scorned Princeton Charming, Ian
"I am not as deep of a person as you are. It doesn't mean that I am surface level and that there is not more to me than you know. Do I like humor? Absolutely. Have I seen that in you? No, not really. You haven't seen my deeper side." - Her farewell speech to Ian in Week 7 of The Bachelorette
On The Importance of Intimacy
"I think when you're looking for a lifetime partnership, intimacy is obviously a part of that. I think maybe I'm just the first Bachelor or Bachelorette to talk about that on TV." - ET Interview with Nancy O'Dell
On Tony's Abandonment Issues
Last we heard, Tony was reunited with his bonzai tree and his gypsy soul was at peace.
On Changing How The Bachelor/Bachelorette Community Treats Sex
"Everything happens for a reason. Maybe [the controversy surrounding my hookup with Nick Viall] happened to me and now we can speak out about it and other Bachelors or Bachelorettes can come forward and we can address the issue. I like that people have my back." - Interview with Huffington Post
On the Rose Ceremonies Awkwardly Being at the Beginning of The Episodes
"It's throwing me off too. I'm like, 'No! Another cliffhanger? Dammit!' I think there's just so much buildup on so many of these episodes that the beginning of the episode rose ceremony just kind of works." - Interview with Huffington Post
On Keeping the 'Real' In Reality TV
"I forget there's cameras. I forget there's people involved in this. It's just him and me. I'm ready to just be like, 'Hey, you want to go back to my suite and whatever happens, happens?'" - On her date with Nick Viall in Week 7
On Dating Multiple Guys (It Isn't As Easy As It Sounds)
"I'm an in-the-moment kind of person. I tried to compartmentalize each relationship and be present with each guy, and some went faster than others and some went slower than others. ... I'm not ashamed of it." - ET Interview with Nancy O'Dell
On Staying Positive in the Face of Criticism
Kaitlyn has faced an undue amount of criticism and public backlash following the recently-aired episode in which she gets intimate with Nick Viall. Kaitlyn's response to all the hate? Just straight up ignore it.
On the Importance of a Healthy Sex Life in a Relationship
"I don't feel ashamed about the act of sex in the relationship. It's just such a confusing world to live in where it's this gray area of what's right and what's wrong, and when do you sleep with somebody and talk about it? Or do you just wait 10 more days and not talk about it after the Fantasy Suite?" - Interview with People
On Chemistry
Looks like you don't need a Princeton education to dish out a good burn. Take that, Ian.
On Morning After Guilt
"Waking up in the morning, I'm definitely feeling guilt. I don't necessarily feel guilty about the act. It's more just guilt from caring about other relationships that I have." - Kaitlyn's musings in her post-nooky interview
Judgment's a Two-Way Street, Y'all
Kaitlyn's not ashamed of her decisions and anyone who has a problem with her should take a long, hard look in the mirror before they cast any judgments.
It's Her 9 Boyfriends and She Can Do What (or Who) She Wants To
"Obviously, I'm a real person, so yes, I feel guilty after something like that because there are other people involved. I don't know what people are mad at — whether it's the act of sex in a relationship or if it's like the other guys' feelings — but at the same time, I'm like, well, I'm dating all of them, so?" - Interview with Huffington Post
Images: Felicia Graham/ABC; Giphy (12)