A 'Chuck' Nerd Herd Spinoff Would Have Rocked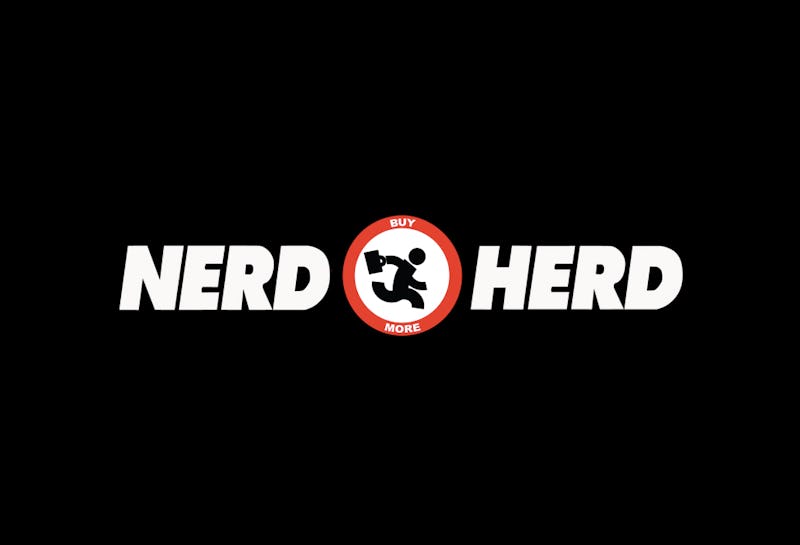 As much as I miss Chuck and all of its spy antics, it is the Nerd Herd that I miss the most. Network TV is in the midst of a serious comedy drought, but the Nerd Herd — featuring Lester, Jeff, and sometimes Anna — were basically in their own sitcom within the world of Chuck. That sitcom happened to be a hilarious one, with cage matches, pranks galore, and office bathroom antics. Add from the legendary song stylings of Jeffster!, to the inclusion of green shirts like Morgan and store manager Big Mike, the Nerd Herd subplots were among the best parts of the show. Having Jeff and Lester star in their own spin-off would have made for an instantly classic sitcom.
Think about it: Everyone's done some holiday shopping in one of those big box stores (Buy More is a pretty obvious parody of Best Buy) and who doesn't love a show about nerds? (Hello, mega-hit The Big Bang Theory and cult-phenom The I.T. Crowd.) Chuck drew in an eclectic audience for five seasons thanks to its mix of spy drama, storytelling, and workplace comedy, and a Nerd Herd spinoff has the potential to go above and beyond that. In fact, the Nerd Herd could reign supreme over the Buy More in all of their weirdo glory. It would be amazing, and here's why.
1. Jeff And Lester Were Born Stars
Jeff and Lester were more than oddballs; they were total stars just waiting for their chance to break out. Just look at their backstories: Jeff was Buy More's first ever employee, he's so OK with his sister being a stripper that he gets her jobs, and he has a tricked out bathroom office. Then there's Lester, a self-proclaimed "Hin-Jew," who admits he may have been raised in a cult. Lester is also super ambitious, and a slightly more level-headed ringleader than Jeff (unless Jeff isn't sleeping in his van). Together, they make the perfect offbeat duo to headline their own show.
2. There Was Never Enough Jeffster!
How many rock bands can say their performances literally saved lives? I'm going to say just Jeffster!. A natural subplot for a Nerd Herd spin-off would be Jeff and Lester continuing to play weird venues. I would watch that show so hard.
3. Their Take On New Technology Would Be Flawless
The world is even more obsessed with technology now than it was when Chuck originally aired. There are so many weird gadgets for Jeff and Lester to make fun of and obsess over now. Remember, they both prided themselves on being Mac men, so imagine their reactions to the Apple Watch. Would they be swayed over to the dark side by Google Glass? These questions need to be answered.
4. Anna Wu Deserved A Comeback
When Anna left Chuck, I was heartbroken, but she would have to be part of a Nerd Herd spin-off. She was the coolest of all the Nerd Herd members, and her attitude, skill, and amazing style always served as a reminder that ladies know their way around computers, too, and those ladies will tell you off if you doubt them.
5. The Nerd Herd Antics Never Got Old
The pranks and organized staff diversions were always a blast. I will never get over them stealing Big Mike's marlin. Never.
6. No One Wanted To Leave The Buy More For Good
The Buy More felt like home, and the Nerd Herd is what kept the show coming back to the store. I never wanted to leave, and I don't think I'm alone in feeling that way.
7. Jeff And Lester Had A Bromance For The Ages
Jeff and Lester did everything together, including go on the run. Their bromance could have carried a show, just like it carried them. I'll keep my fingers crossed that this spin-off happens someday, even if it's only in my heart.
Images: Warner Bros. Television; psychictwinsrph/Tumblr (7)