Da'Vonne Gets The Last Laugh On 'BB17,' Now What?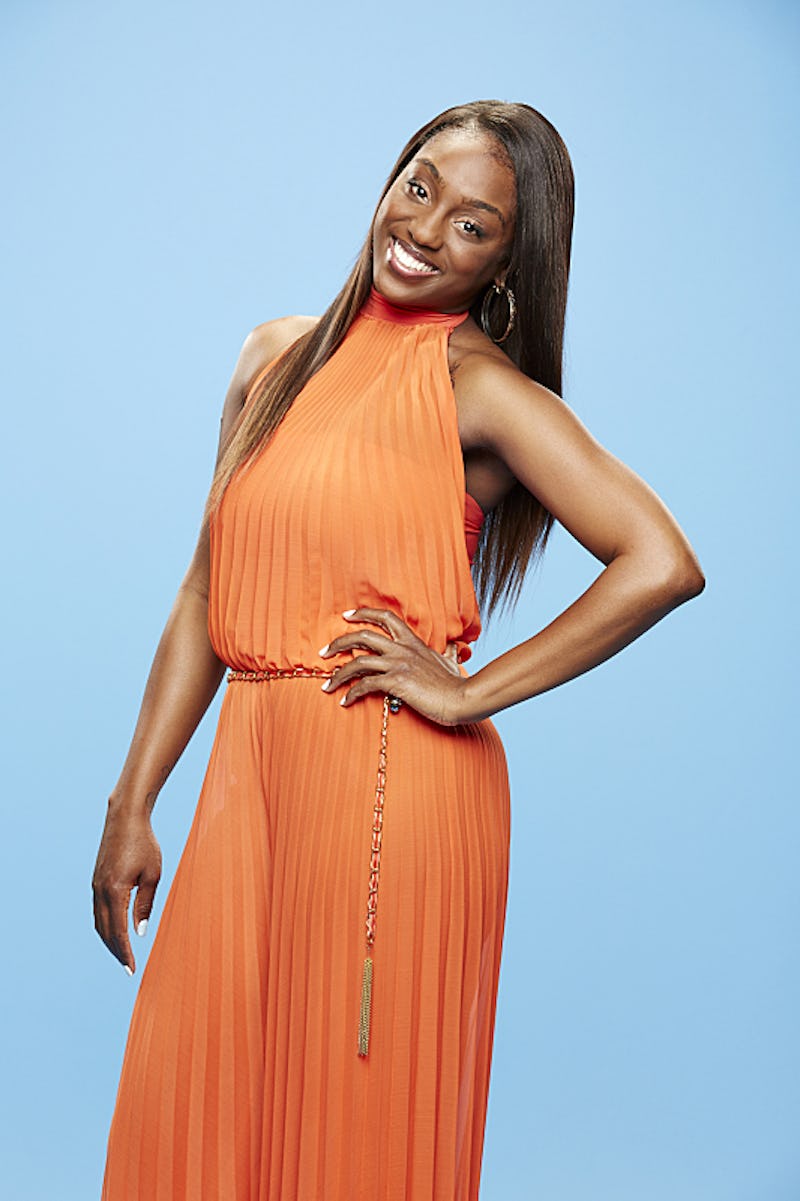 During last week's eviction episode, viewers learned all about Kathy Griffin's Big Brother Takeover, the Last Laugh Twist, and it's finally shown up in the house. As Griffin told us, she would be calling the house and giving a special power to the houseguest who answered the seventh phone call. That power? Blocking three houseguests' votes come eviction night. Spoiler alert for those who don't watch the live feeds. Da'Vonne has gotten the Last Laugh power! While this would normally be the perfect opportunity for somebody on the block, I'm wondering if it'll do any good at this point. Because Da'Vonne, you are so awesome in so many ways, but you have really screwed up this game for yourself.
Although Audrey seemed to be the biggest target heading into week two, Da'Vonne has caused quite a stir herself. Shelli's opinion is that Day is as guilty in all the drama as Audrey, and once she nominated the likable Meg in John's place, it seemed to seal Day's fate. With the Big Brother Takeover twist in play, blocking three votes means Day only needs five to stay in the house, but the only one she has for sure at this point is Jason's.
When the twist was announced, we didn't know if the houseguests would learn about the power it brings, and it turns out they did get the details. Da'Vonne and Jason started talking strategy, and Day's been campaigning, but it seems to be getting nowhere.
As of late Tuesday morning, Day's plan is to target Austin, Liz, Steve, and Vanessa. On the live feeds, though, we saw Austin telling Vanessa about the risk of keeping Da'Vonne in the game, given that she's a more powerful player than Meg and therefore a bigger threat. Vanessa's game play is a mystery to most, so Day might still be able to get her on board.
The obvious play for Liz would have been blackmailing her after Da'Vonne discovered the Twin Twist. But — womp womp — now nearly the whole house knows, so there goes that plan. She may still have a chance at getting Liz's vote by promising to keep her and her twin, Julia, safe through week five, which is the point at which both twins enter the game if they're still in the house.
Meanwhile, Steve blew Day off when she tried to approach him late last night, and nobody seems to know where his head is at these days. Could Day align herself with Becky, knowing that Audrey is a target for both of them? She seems certain that Becky would never vote for her, but she could be wrong. If she can convince Becky that Clay and Shelli are not trustworthy, maybe it's an opportunity for a new alliance to form. After all, Becky was counting on Shelli backdooring Audrey, and that didn't happen.
As far as I can see, though, Da'Vonne needs a miracle to stay in the house this week. Will she pull it off? I certainly hope so. That said, things change so often in the house, it's hard to say — not to mention, it can all be hard to keep track of. So, for all the up-to-date info on Da'Vonne and everything else going on in the house, check out Bustle's very own Big Brother podcast, The Diary Room. Listen to the latest episode below, and be sure to check out future episodes on Bustle's SoundCloud page.
Want even more Big Brother? Bustle's App has you covered. It's THE go-to place for any BB fan looking for round-the-clock Season 17 updates. BUT FIRST, you need to download the app from iTunes.
Image: Sonja Flemming/CBS