16 Music Suggestions To Make Reading Time Amazing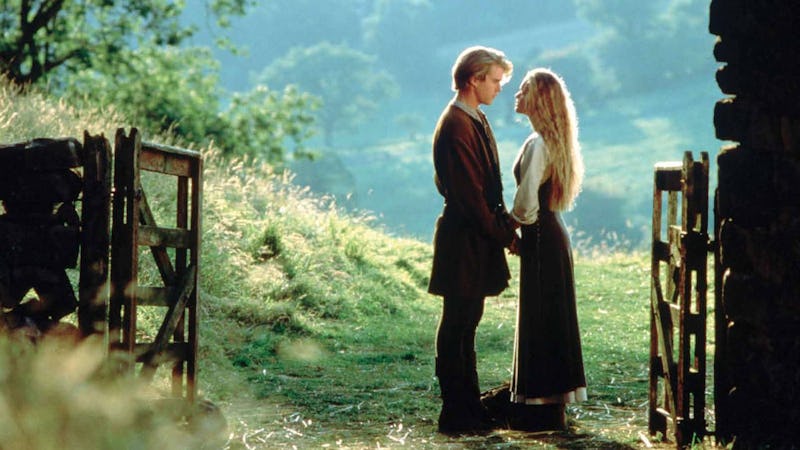 There's nothing like spending an afternoon nestled in a plush chair, sipping a mug of tea while reading an amazing book. The only problem is that there isn't always a perfect nook available for escaping into a story. That's why you need music for reading books.
From loud roommates, to neighbors who blast dubstep on a Tuesday night, to noisy city traffic, to friends who can't seem to realize that you're trying to read , the outside world always seems to intrude just when you're trying to shut it out for a bit. It's not easy to imagine you're at Hogwarts, or Pemberley, or the world of A Series of Unfortunate Events , with so many interruptions.
Luckily, there is a quick way you can transform your reading space, so you can have the perfect afternoon reading: turn on some music. Choosing the perfect soundtrack to go with whatever book you're reading is like pairing fine wine with a meal. It will only enhance the experience. Plus, not only can a well-chosen soundtrack create a literary atmosphere, it can also drown out distractions so you can fully focus on the page in front of you.
Grab a pair of headphones, forget about noisy neighbors, traffic, and friends who might spoil the end, and completely immerse yourself in another world with a little help from the following tunes.
North and South Soundtrack by Martin Phipps
The soundtrack to this BBC miniseries is lush, romantic, and pairs perfectly with classic literature. "Northbound Train," a track from the end of the miniseries, is one of the most beautiful songs ever. Just press play and you'll hear what I mean.
Arrival of the Birds and Transformation by The Cinematic Orchestra
This song was recently used in the film The Theory of Everything, and its sweeping strings make it the perfect pick for when you're reading the latest bestseller.
Marie Antoinette Soundtrack (tracks by Dustin O'Halloran)
Dustin O'Halloran's piano compositions were featured in Sofia Coppola's Marie Antoinette, but he has plenty of solo work as well. His haunting tunes are awesome for background music when reading — if you're in the middle of a tearjerker, put "Opus 36" on repeat, and make sure you have a box of tissues handy.
Pride and Prejudice Soundtrack by Dario Marianelli
Dario Marianelli is one of my favorite composers of all time. He often scores elegant period films (his work for the soundtracks of Anna Karenina and Atonement is also amazing), and the Pride and Prejudice soundtrack is a masterpiece. It's perfect when you're reading uplifting books, whether they're YA, modern lit, or, well, Pride and Prejudice .
Hanna OST by The Chemical Brothers
If thrillers and fast-paced novels are your preferred reading material, check out the Hanna soundtrack to set the mood. Intense tracks like "Container Park" will make your heart beat even faster as you race to get to the end of the latest whodunit — I recommend listening in the middle of the night while reading The Girl on the Train for an intense ride.
Far From The Madding Crowd Soundtrack by Craig Armstrong
This soundtrack is my latest obsession. Craig Armstrong's score for the newest film adaptation of Thomas Hardy's Far From The Madding Crowd is at times sweet, solemn, and reflective — great for a romance, classic novel, or any book with elegant prose.
Hedwig's Theme by John Williams
John Williams is the king of creating memorable movie scores. Obviously Hedwig's Theme is a must-listen if you're rereading the Harry Potter books for the millionth time, but his other compositions — such as the original Jurassic Park soundtrack, or the score from Star Wars — are great if you're into books full of adventure and quests.
Born To Die by Lana Del Rey
Although she's known for having a cinematic sound, Lana Del Rey's music also pairs well with books. Her music has words, which sometimes can be distracting while reading, but they flow so perfectly with the music that you'll be able to completely sink into the world of the book you're currently reading. If you're reading Americana, short story collections, or anything set in a small town, Del Rey is a great choice.
Innerworld by Electric Youth
The electronic, dreamlike style of Electric Youth's Innerworld is great if you're immersed in a sci-fi book. Although this album also has words, they blend seamlessly with the music, making this album great for setting a literary mood.
Miss Pettigrew Lives For A Day Soundtrack by Paul Englishby
The sparkling, cocktail hour music from this film soundtrack will transport you to another time. If you're reading historical fiction, anything set in the 1940s/1950s, or even books about high society, the music from Miss Pettigrew will be a fit. Plus, the duet between Lee Pace and Amy Adams will make your heart melt. Seriously. Lee. Pace.
Elsa by The Valerie Project
The music from this psych-folk band is alternative and hypnotic. If you're reading surrealist literature, this soundtrack is the clear choice to pair with your book.
Sigh No More by Mumford & Sons
In this album, many of the lyrics are inspired by works of literature, so why not listen to some Mumford & Sons while reading? From Shakespeare ("Sigh No More" is a line from Much Ado About Nothing ) to Steinbeck ("Dust Bowl Dance") to The Odyssey ("The Cave"), it's inspiring to read a work while listening to the songs it inspired.
Hurry Up, We're Dreaming by M83
"Midnight City" is a great track to listen to while reading, especially if you're in the middle of a fast-paced book set in a city... at midnight... But seriously, the dark and dreamy music from M83 pairs well with modern bestsellers.
Water For Elephants Soundtrack by James Newton Howard
James Newton Howard never fails to create whimsical, fairy-tale-esque soundtracks, and his work for Water For Elephants doesn't disappoint. If you're reading anything with a hint of magic, this soundtrack will make you feel that you're about to be swept away by a passing circus and transported to another world.
Edward Scissorhands Soundtrack by Danny Elfman
Known for his collaboration with Tim Burton, Danny Elfman creates fanciful, creepy, haunting music. His score for Edward Scissorhands would go well with literature that's strange but beautiful.
The Princess Bride Soundtrack by Mark Knopfler
Dire Straits lead singer and guitarist Mark Knopfler was specifically chosen to compose the soundtrack for The Princess Bride (which is objectively the best movie ever, right?). He agreed to score the movie on the condition that director Rob Reiner would include the baseball cap he wore in This Is Spinal Tap somewhere in the film (you can spot a similar cap in the grandson's room in the movie). Luckily the collaboration worked out, because the soundtrack for The Princess Bride is perfectly quirky, beautiful, and sweet. If you're reading anything with the following themes, this soundtrack is the perfect choice: fencing, fighting, torture, revenge, giants, monsters, chases, escapes, true love, and last but not least, miracles.
Image: 20th Century Fox